'Solo: A Star Wars Story' Will Premiere at Cannes Film Fest
Audiences at this year's Cannes Film Festival will be the first to see "Solo: A Star Wars Story."
The fest announced the news today via Twitter that the film will screen there on May 15, a full 10 days before its official US release date of May 25.
The new film of the Star Wars ™ galaxy, Solo: A Star Wars story, in Official Selection! One of the greatest myths in the history of cinema returns Out of Competition to the Festival de Cannes' red carpet . #Cannes2018#SoloAStarWarsStoryhttps://t.co/ke7GqsHhWVpic.twitter.com/QBq4SqZYOu

— Festival de Cannes (@Festival_Cannes) April 6, 2018
But remember, no selfies with Chewbacca on the red carpet!
The sci-fi prequel, which introduces us to Alden Ehrenreich as the young Han Solo, will screen out of competition, just like "Star Wars: Episode II – Attack of the Clones" and "Star Wars: Episode III – Revenge of the Sith" did.
Critics at Cannes tend to be brutally honest, so we can't wait to see what the reaction is to this notoriously troubled production.
Even if you're in France and you can't make it to Cannes, you'll still gets "Solo" earlier than in the U.S.: The film opens on May 23 in most of Europe. (Pity poor Japan: The film doesn't open there until June!)
[Via Deadline]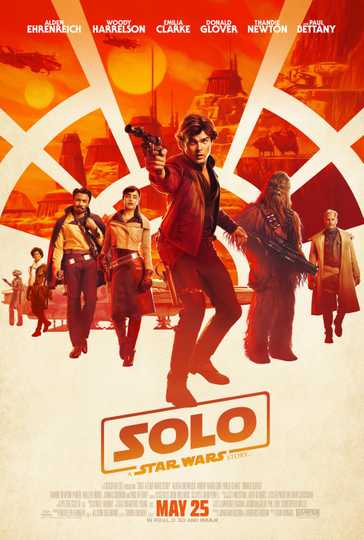 Solo: A Star Wars Story
Through a series of daring escapades deep within a dark and dangerous criminal underworld, Han Solo meets his mighty future copilot Chewbacca and encounters the notorious gambler Lando Calrissian. Read More