 David Leitch was recently announced to direct the "Fast and Furious" spinoff movie following Hobbs (Dwayne "The Rock" Johnson) and Shaw (Jason Statham).
You probably know that Leitch also directed "Deadpool 2," taking over from the first "Deadpool" movie director, Tim Miller.
Leitch tweeted about his new directing gig, and -- of course -- professional social media troll Ryan Reynolds had to respond:
You promised Deadpool was in this. You said I get to play the no-nonsense Police Chief, who yells at Hobbs for crashing his 58 valve Nissan Sentra into an Olive Garden. Put me in coach.

— Ryan Reynolds (@VancityReynolds) April 12, 2018 Yeah, Leitch is *probably* not going to tag Deadpool in for the "Fast" spinoff, although he should. Really. Do it just to see The Rock's reaction. He had trouble with Vin Diesel's professionalism? Hold Wade Wilson's beer.
The Hobbs and Shaw spinoff -- which doesn't have an official title yet, beyond maybe "Hobbs and Shaw" -- is currently scheduled for release in theaters on July 26, 2019. "Deadpool 2" opens May 18.
Want more stuff like this? Like us on Facebook.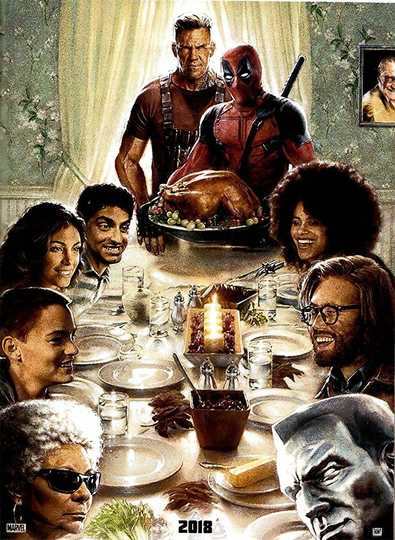 Deadpool 2
Wisecracking mercenary Deadpool battles the evil and powerful Cable and other bad guys to save a boy's life. Read More