Ugly 'Fury Road' Court Battle Is Ruining Plans for Next 'Mad Max' Movies 
MEDIOCRE.
After "Mad Max: Fury Road" revived the franchise in 2015, director George Miller and company started talking about follow-up projects. He's said to have scripts ready and waiting for "Mad Max 5" and "Mad Max 6," but it's not clear if/when they'll ever be made.
The Sydney Morning Herald just detailed the court battle issues at stake, between Miller's production company -- Kennedy Miller Mitchell -- and studio Warner Bros.
The really interesting part of this is the idea that the franchise has stalled over $7 million.
According to Collider, a lawsuit was filed back in November when Warner Bros. refused to pay Miller, 73, a $7 million bonus for bringing "Fury Road" in under budget, at $157 million. Seven million is a lot of pennies to us, but to Miller and Warner Bros.? That's virtually nothing. But Warner Bros. claims production pushed costs over $185 million, so Miller did go over budget, so no bonus is due. The Miller crew claim additional costs were forced on them by the studios' own decisions and shouldn't be included in the net cost of Miller's movie.
The SMH report includes claims and counter-claims from both sides. They sound pissed at each other, and not exactly on the verge of working together on future sequels or spinoffs.
The Sydney paper is covering the news because of a ruling that the case should be heard in Australia, rather than in California. Warner Bros. has appealed that decision. So this fury road rolls on.
Even if money eventually exchanges hands, or this settles in some way, it doesn't seem like this director and this studio will continue to make films together. But can the "Mad Max" movies ever move elsewhere?
Want more stuff like this? Like us on Facebook.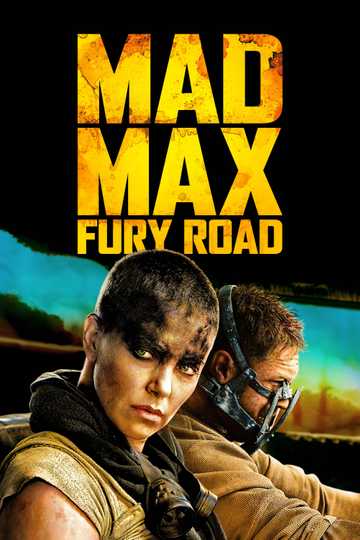 "What a Lovely Day."
An apocalyptic story set in the furthest reaches of our planet, in a stark desert landscape where humanity is broken, and most everyone is crazed fighting for the... Read the Plot