 Quentin Tarantino hasn't even begun filming his next movie, "Once Upon a Time in Hollywood," but he's already predicting great things.
At Sony's CinemaCon presentation Monday night, the director called the pairing of stars Leonardo DiCaprio (who was on stage with him) and Brad Pitt "the most exciting dynamic star duo since Paul Newman and Robert Redford."
Not only that, Tarantino said the movie is "probably the closest to 'Pulp Fiction' that I have done."
DiCaprio, who previously worked with the director on "Django Unchained," also hyped up the movie by gushing about Tarantino's screenplay.
"It's hard to speak about a film that we haven't done yet, but I'm incredibly excited ... to work with Brad Pitt, and I think he's going to transport us," the Oscar winner said.
"I'm a huge fan of 'Singin' in the Rain' — movies about Hollywood. As an L.A. native, having read the script, it's one of the most amazing screenplays. We are going to do our best job to make it fantastic."
That sentiment was echoed by Sony Pictures motion picture group chairman Tom Rothman, who added, "It's the best screenplay that I have had the privilege to read."
Tarantino didn't really reveal much about that screenplay, which will reportedly include the Manson Family killing spree. The film is being released on August 9, 2019, the 50th anniversary of actress Sharon Tate's murder by Charles Manson's cult followers.
"It's very hush-hush and top secret," Tarantino teased. "But I can tell you that 'Once Upon a Time in Hollywood' takes place in 1969, at the height of the counterculture hippie revolution and the height of new Hollywood. Street by street, block by block, we'll transform Los Angeles into the Hollywood of 1969."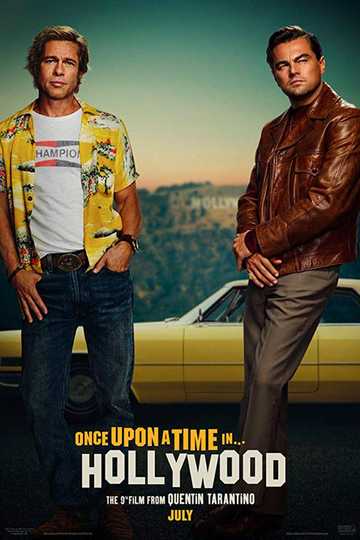 Once Upon a Time… in Hollywood
Los Angeles, 1969. TV star Rick Dalton, a struggling actor specializing in westerns, and stuntman Cliff Booth, his best friend, try to survive in a constantly changing movie industry. Dalton is the neighbor... Read More