 Sorry, "Star Wars: The Force Awakens" -- "Avengers: Infinity War" beat you by one day.
We all knew "Avengers 3" would do well, but Thanos is even defeating The Dark Side of the Force out there. "Infinity War" passed $1 billion at the worldwide box office on Saturday, May 5, just 11 days after its first global release date. The current total is $1,164,106,540 and counting.
That's a new world record on reaching $1 billion. Here's the current count (via Quartz):
Movie -- days to $1 billion

Avengers: Infinity War -- 11
Star Wars: The Force Awakens -- 12
Jurassic World -- 13
Furious 7 -- 17
The Fate of the Furious -- 19
Star Wars: The Last Jedi -- 19
Avatar -- 19
Harry Potter and the Deathly Hallows – Part 2 -- 19
Marvel's The Avengers -- 19
Iron Man 3 -- 22
Avengers: Age of Ultron -- 24
Captain America: Civil War -- 24
Black Panther -- 26
Well DONE, Rabbit!
"Infinity War" is already No. 15 on the list of highest grossing movies of all time, just two weeks after release. And it hasn't even opened in China yet. That's a huge market. They get "Infinity War" on May 11, and it does have the potential to beat "The Avengers" at No. 5 as the top selling superhero movie ever.
But will it beat No. 1, "Avatar," No. 2, "Titanic," No. 3. "Star Wars: The Force Awakens," and No. 4, "Jurassic World"?
Considering it did beat Episode VII to $1 billion, "Avengers 3" could indeed top "The Force Awakens."
Side note shoutout to both Zoe Saldana (Gamora) and Chris Pratt (Star-Lord) for starring in two of the top franchises each -- "Avatar" and "Jurassic World," on top of their "Avengers" duty. Maybe throw another "Guardian" in there with Vin Diesel (Groot) for the "Fast" franchise.
Now we just have to guess how fast "Avengers 4" will make it to $1 billion next year. New record at 10 days, maybe?
Want more stuff like this? Like us on Facebook.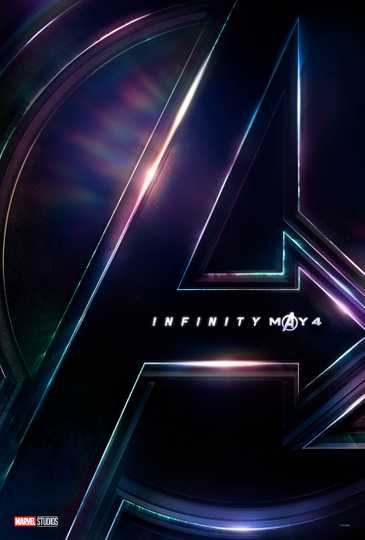 Avengers: Infinity War
As the Avengers and their allies have continued to protect the world from threats too large for any one hero to handle, a new danger has emerged from the cosmic shadows: Thanos. A despot of intergalactic... Read More