 The latest MCU flick "Ant-Man and the Wasp" is soon to open in theaters, but until then, Evangeline Lilly has an interesting question for us to ponder.
The Marvel star recently chatted with BackstageOL, and when she was asked about her superhero suit, she had mainly good things to say about it. Overall, she described it as "killer," adding that it's "powerful," "modern," "strong," and "sexy." Her major complaint was that it took three people to get her in and out of it, and it was difficult when she needed to go to the bathroom.
Lilly's interviewer, Dave Morales, brought up how her co-star Paul Rudd, on the other hand, had complained about needing a back scratcher. This prompted the actress to raise her question. She said that after years of "hearing Marvel male superheroes complain about their suits," she wondered why hers was "just not that bad."
"Do I have the most comfortable suit in the MCU, or have men not had the life experience of being uncomfortable for the sake of looking good?" she asked, holding up a high heel to highlight how women often suffer to look good.
It's a fair question. Female Marvel stars often have to wear superhero suits and heels, even during fight scenes, chases, and other action sequences. Lilly may be onto something in suggesting that they're prepared for it given all the other times in their lives they've had to be uncomfortable for the sake of achieving the right look.
Of course, that said, she may have lucked out with her outfit. Unless Marvel tailors each superhero suit to one person to compare them all, we'll never know which are truly the most and least comfortable.
We'll see Lilly and her "killer" suit in "Ant-Man and the Wasp" when it opens July 6.
[h/t: EW]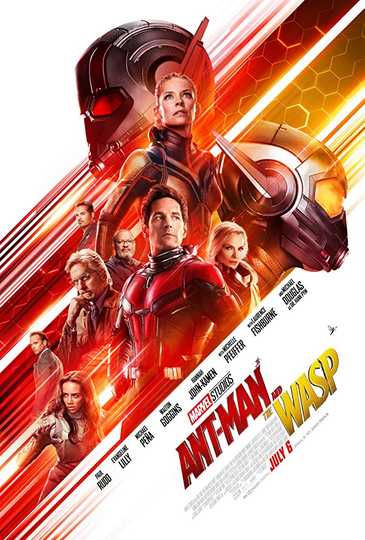 Ant-Man and the Wasp
Just when his time under house arrest is about to end, Scott Lang once again puts his freedom at risk to help Hope van Dyne and Dr. Hank Pym dive into the quantum realm and try to accomplish, against time... Read More