 Brad + Leo + QT = Give us this retro fabulous movie NOW.
Leonardo DiCaprio took a break from promoting environmental causes on Instagram to post the first photo from Quentin Tarantino's "Once Upon a Time in Hollywood."
The highly anticipated film is set in Los Angeles in 1969, following former star of a Western TV series Rick Dalton (Leonardo DiCaprio); his longtime stunt double Cliff Booth (Brad Pitt); and Rick's very famous next-door neighbor, Sharon Tate (Margot Robbie).
Here's the full shot:
Yes. Yes to all of it. What a perfect catalog photo.
The rest of the cast is insane:
Al Pacino plays Marvin Schwarz, agent of Leonardo DiCaprio's character.
Burt Reynolds is nearly blind rancher George Spahn.
Damian Lewis will play the one-and-only Steve McQueen.
Dakota Fanning has been cast as Squeaky Fromme, the Manson follower who went on to try to assassinate Gerald Ford.
Emile Hirsch is hairstylist Jay Sebring, one of the four victims on the night of the Tate murders.
Nicholas Hammond will play actor/director Sam Wanamaker.
Luke Perry will play "Lancer" actor Wayne Maunder.
Clifton Collins Jr., is Ernesto the Mexican Vaquero.
Keith Jefferson plays Land Pirate Keith.
Scott McNairy plays Business Bob Gilbert.
Tim Roth, Zoe Bell, Michael Madsen, Timothy Olyphant, James Marsden and more stars will also be in the film, playing unknown roles.
Quentin Tarantino called DiCaprio and Pitt "the most exciting dynamic star duo since Paul Newman and Robert Redford." He also described this movie as "probably the closest to 'Pulp Fiction' that I have done."
"Once Upon a Time in Hollywood" will be released in theaters on August 9th, 2019, coinciding with the 50th anniversary of the Manson Family murders.
Want more stuff like this? Like us on Facebook.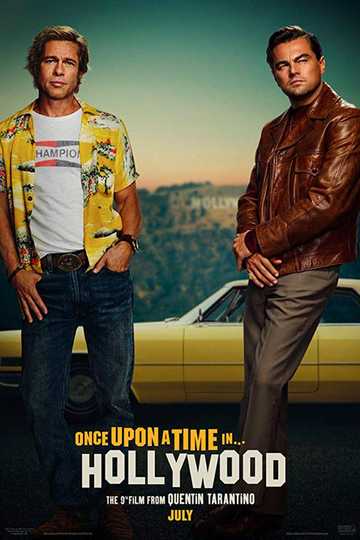 Once Upon a Time… in Hollywood
Los Angeles, 1969. TV star Rick Dalton, a struggling actor specializing in westerns, and stuntman Cliff Booth, his best friend, try to survive in a constantly changing movie industry. Dalton is the neighbor... Read More