 Lucasfilm may be putting more spinoffs like "Solo" on hold, but it's moving full hyperspace speed ahead with the announced trilogy being created by "Star Wars: Last Jedi" director Rian Johnson.
In an interview with Israel's From the Grapevine, Johnson's producing partner Ram Bergman teased that this new trilogy could arrive as soon as 2020.
"It's all new characters. Everything is new," Bergman explained.
And when asked about releasing the first film, he added, "I can't tell you because we don't know yet. Maybe in two years; it's just in the early stages."
With "Episode IX" slated for release December 2019, that would leave a hole in the "Star Wars" schedule for 2020, especially if the reports are true about Lucasfilm putting the brakes on spinoffs. The company had been developing standalones around Obi-Wan Kenobi and Boba Fett, and previously, the spinoffs alternated with the episodic movies.
It seems more likely that Johnson would get the first movie of his trilogy off the ground first before the other announced series from "Game of Thrones" showrunners David Benioff and D.B. Weiss. They're still busy with post-production on the final season of the HBO fantasy drama, which won't be released until 2019. That doesn't give them much time to turn around a "Star Wars" movie.
And Johnson has proven to be a reliable filmmaker that Lucasfilm trusts. So, are we getting that fish nun movie we've all been waiting for or what?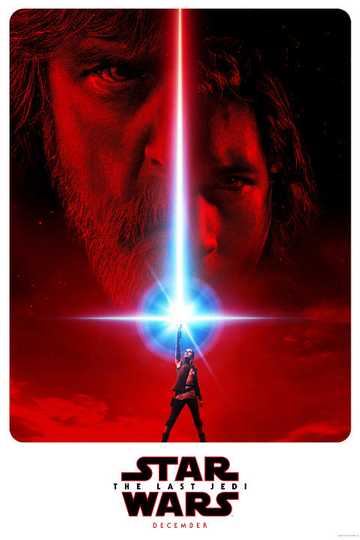 Star Wars: The Last Jedi
Rey develops her newly discovered abilities with the guidance of Luke Skywalker, who is unsettled by the strength of her powers. Meanwhile, the Resistance prepares to do battle with the First Order. Read More