Margot Robbie has been instrumental in shepherding the upcoming DC spinoff flick "Birds of Prey" throughout its development process, and that's going to continue in the casting of the film, too.
In an interview with Yahoo! Entertainment, Robbie offered a few behind the scenes updates on the project, which sounds like it is still in its early stages. The flick recently secured its director, Cathy Yan, who is only the second woman -- and first Asian woman -- to helm a DC film.
Robbie advocated for hiring Yan, and she confirmed to Yahoo! that it was also a priority for her that the film be diverse in front of the camera, too.
" ... [R]eal life isn't so one specific image," Robbie explained to the site. "We've got to reflect that onscreen."
"Birds of Prey" is focused on the female villains of the DC-verse, and as the actress previously explained to Moviefone, it will be an "R-rated girl gang film." Though the specific members of that gang are unknown right now, Robbie's "Suicide Squad" breakout, Harley Quinn, will be front and center -- and getting a makeover.
" ... [T]he costumes haven't been designed yet, but yes, she'll have new looks," the actress told Yahoo! of her onscreen alter ego. "There will be new Halloween costumes out there, one day."
We can't wait.
[via: Yahoo! Entertainment]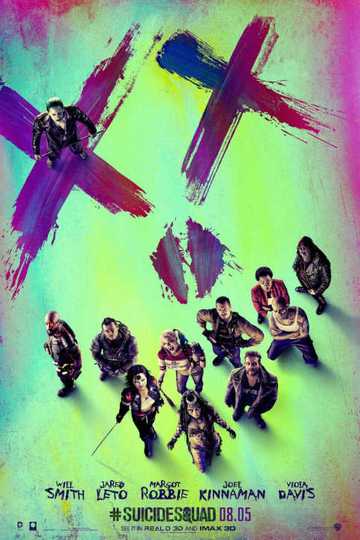 Suicide Squad
From DC Comics comes the Suicide Squad, an antihero team of incarcerated supervillains who act as deniable assets for the United States government, undertaking high-risk black ops missions in exchange... Read More