"The Dark Knight" is back where it belongs -- in theaters.
In honor of Christopher Nolan's groundbreaking comic book movie celebrating its 10th anniversary on July 18, Warner Bros. announced that the blockbuster film will have a limited one-week engagement in select 70mm IMAX theaters starting Aug. 24.
Tickets go on sale Friday, July 20 and fans can see the iconic movie at the following locations: AMC Universal Citywalk IMAX, Universal City, AMC Lincoln Square IMAX, New York City, AMC Metreon IMAX, San Francisco, and Ontario Place Cinesphere IMAX, Toronto.
"The Dark Knight" hit theaters ten years ago today, with a then-record opening weekend of $158.4 million. It would go on to earn $1 billion at the worldwide box office.
Heath Ledger's iconic performance as the Joker earned Oscar-buzz early on, leading to a posthumous Best Supporting Actor win. The film took home two Oscars, the other was for Best Sound Mixing, while scoring eight nominations in total. The face-palm that was "Dark Knight" failing to score a must-deserved Best Picture nomination lead to the Academy broadening the number of films that could be nominated in that category.
Nolan shot select scenes in the IMAX format, pioneering the trend for other Hollywood blockbusters to follow. (Most recently, "Avengers: Infinity War" -- and its sequel -- were shot entirely with IMAX cameras.)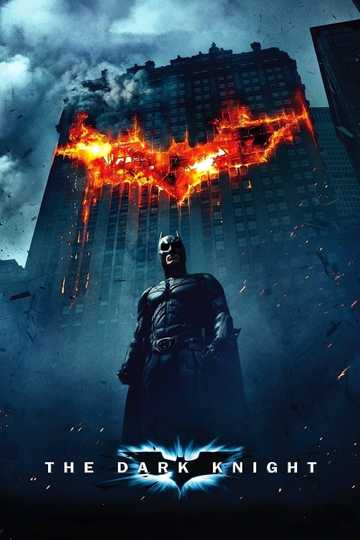 The Dark Knight
Batman raises the stakes in his war on crime. With the help of Lt. Jim Gordon and District Attorney Harvey Dent, Batman sets out to dismantle the remaining criminal organizations that plague the streets.... Read More