After Seth Rogen shared some fun trivia about "Pineapple Express" in honor of the film's 10th anniversary this week, producer Judd Apatow offered his own bit of behind the scenes intel about the making of the movie. And it may have inadvertently changed television forever.
In a Twitter exchange with Rogen, who co-starred with James Franco in the flick about pot-smoking slackers who get tangled up with some dangerous drug dealers, Apatow revealed that Bryan Cranston auditioned for a part in the film. As we all know, Cranston went on to win all sorts of accolades and a place in TV history by playing Walter White in "Breaking Bad." But this was before Vince Gilligan had cooked up the notorious Heisenberg.
According to Apatow, Cranston apparently made it far enough into the "Pineapple Express" casting process that he was at a table read for an undisclosed role as one of the film's thugs.
"I said 'I don't think he seems scary enough to seem like a real drug dealer,'" Apatow recalled in his tweet.
Of course, television fans would go on to learn that the goofy dad from "Malcolm in the Middle" was most certainly scary enough to convincingly play a meth dealer who becomes increasingly more sinister as time passes. And apparently, Apatow thinks that Cranston playing against type is what ultimately helped him win over the creative team (and audiences) on the Emmy-winning series.
"If he did PE maybe the Breaking Bad people would have said, 'not him, he always plays drug dealers,'" the producer mused.
It's fun to imagine Cranston breaking bad before his big television break. All things considered, though, it seems like things worked out just fine for the actor.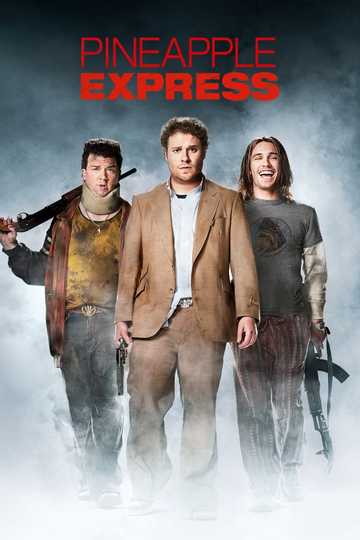 Pineapple Express
A stoner and his dealer are forced to go on the run from the police after the pothead witnesses a cop commit a murder. Read More