Julia Roberts certainly is happy "Ben Is Back" — but perhaps not for long.
The first teaser for the family drama is brief, but emotional. Lucas Hedges plays 19-year-old drug addict Ben, who unexpectedly returns home for Christmas and mom Holly (Roberts) is ecstatic to see him.
But she is also wary of Ben staying clean. Over a turbulent 24 hours, new truths are revealed, and a mother's undying love for her son is tested.
The movie is written and directed by Peter Hedges, father of Lucas. The younger Hedges has been vying for the title of new "It Boy" in Hollywood along with Timothée Chalamet.
Hedges kicked off the friendly competition by earning an Oscar nomination for "Manchester By the Sea." Then last year, the two appeared in "Lady Bird" together last year, Chalamet received Oscar nomination for "Call Me By Your Name," and Hedges appeared in the Oscar-nominated "Three Billboards Outside Ebbings, Missouri."
Now, they'll likely hit the awards circuit again, Hedges with "Ben Is Back" and Chalamet with "Beautiful Boy."
"Ben Is Back" premieres at the Toronto International Film Festival in September and opens in theaters December 7.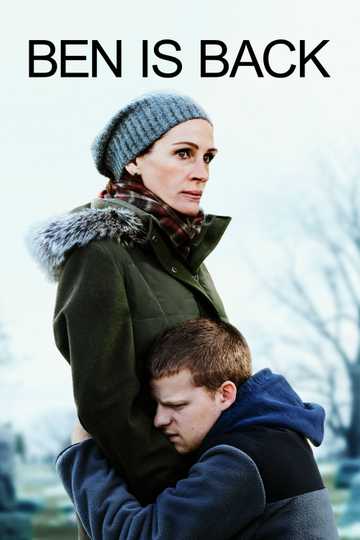 Ben Is Back
19-year-old Ben Burns unexpectedly returns home to his family's suburban home on Christmas Eve morning. Ben's mother, Holly, is relieved and welcoming but wary of her son staying clean. Over a turbulent... Read More