August 30th, 2018
by Gina Carbone
'Mindhunter' Season 2 Reportedly Has Same Charles Manson Actor as Tarantino Film
Imagine being typecast as Charles Manson. You'd have to do some soul-searching about that.
"Justified" actor Damon Herriman was just announced to be playing Charles Manson in Quentin Tarantino's "Once Upon a Time in Hollywood." That film has the backdrop of the Manson Family murders of actress Sharon Tate and others in August 1969.
But Collider just reported that David Fincher already cast Herriman as Charles Manson for Netflix's "Mindhunter" Season 2.
"Mindhunter" Season 2 is set in the '80s, when Charles Manson was already in prison. Herriman was reportedly cast a long time ago, and already shot his "Mindhunter" scenes in July.
It's not clear yet when "Mindhunter" Season 2 will premiere on Netflix, but QT got the jump on Fincher when it comes to announcing the casting.
Herriman must've done a damn good job to be cast in the role twice, and maybe QT liked the idea of showing the same guy as Manson in the '60s and then the '80s -- as if the projects are part of the same universe.
Because we'd 100 percent be down for a David Fincher-Quentin Tarantino shared universe. In case anyone's asking.
"Once Upon a Time in Hollywood" is scheduled for release in theaters on July 26, 2019. "Mindhunter" Season 1 released in October 2017, and can now be streamed on Netflix, but we're still waiting on a Season 2 date.
Want more stuff like this? Like us on Facebook.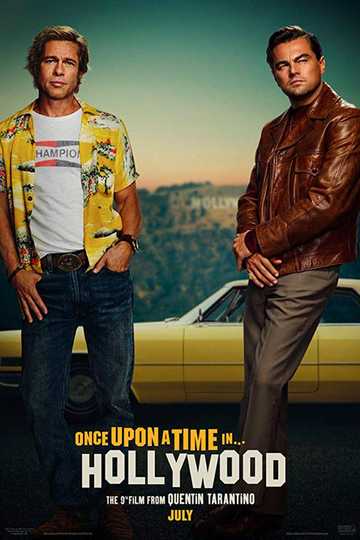 Once Upon a Time… in Hollywood
Los Angeles, 1969. TV star Rick Dalton, a struggling actor specializing in westerns, and stuntman Cliff Booth, his best friend, try to survive in a constantly changing movie industry. Dalton is the neighbor... Read More