Film fans are still buzzing over today's exciting announcement that director Cary Fukunaga will be taking over the reins of the James Bond franchise, and now, the filmmaker himself has given his first public comments about his sweet new gig.
In an interview with IndieWire, Fukunaga still seemed to be struggling to process the news. Though his remarks were brief, the new "Bond 25" director made it clear that this was a longtime goal that had been fulfilled -- and now, he needs to get to work.
"I've wanted to do one of these [Bond films] for a long time, so that's not new," Fukunaga told IndieWire. "So right now it's just kind of dealing with the shock that it's real and the honor obviously and now the responsibility."
Though Fukanaga has been working steadily for many years, and has directed a number of high-profile, well-received film and television projects (the celebrated first season of HBO's "True Detective,"  2011's adaptation of "Jane Eyre," 2015's Idris Elba-starring war drama "Beasts of No Nation," upcoming Netflix series "Maniac"), he's still a bit of a left-field choice for the straight-laced Bond franchise. His name wasn't among the rumored contenders after initial director Danny Boyle abruptly bowed out of the job (reportedly over disagreements with the studio), and he's been known to clash with execs over creative control, too (see his own shocking exit from the "It" film).
But the wildly inventive filmmaker is exactly the type of talent that the 007 franchise desperately needs. And with star Daniel Craig on his way out the door, the series is due for a martini-style shake-up anyway. We say, bring it on.
The as-yet-untitled 25th outing of the James Bond franchise is set to hit theaters on February 14, 2020.
[via: IndieWire]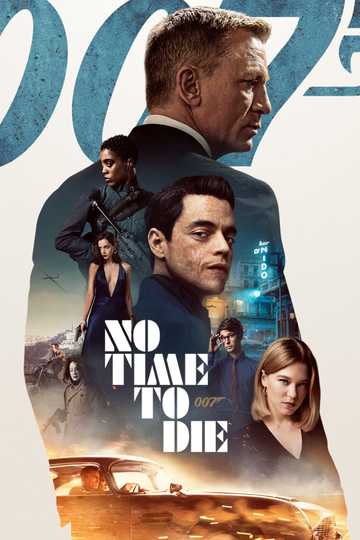 No Time to Die
Bond has left active service and is enjoying a tranquil life in Jamaica. His peace is short-lived when his old friend Felix Leiter from the CIA turns up asking for help. The mission to rescue a kidnapped... Read More