At long last, the Warrens are crossing over into the "Annabelle" series.
Deadline reports that "The Conjuring" stars Patrick Wilson and Vera Farmiga-- who play paranormal investigators Ed and Lorraine Warren in the horror flicks -- have officially signed on to appear in "Annabelle 3." It's the first time the characters will appear in the film series about the possessed doll, which itself is a spinoff of the "Conjuring" movies.
According to Deadline, the Warrens will only be appearing in supporting roles in the film. No other details about their involvement were released. The third "Annabelle" flick -- which doesn't have an official title yet -- is set to revolve at least in part around the Warrens' young daughter, who will be played by "Gifted" star Mckenna Grace.
Here's the threequel's synopsis, per Deadline:
'Annabelle 3,' the sixth title in 'The Conjuring' franchise, picks up with the Warrens bringing the Annabelle doll to a place where she can no longer wreak havoc: their Artifacts Room. Annabelle awakens the room's evil which sets its sights on a new target: the Warrens' ten year old daughter Judy. The young girl along with her babysitter (Judy's teenage cousin) and cousin's friend square off against the evil doll.
"Annabelle 3" took over the release date slot that was previously held by "The Conjuring 3." There's still no word on when that latter flick will be coming out (production may begin next year), but at least fans will be able to catch up with the Warrens next summer after all.
Look for Ed and Lorraine and "Annabelle 3" in theaters on July 3, 2019.
[via: Deadline]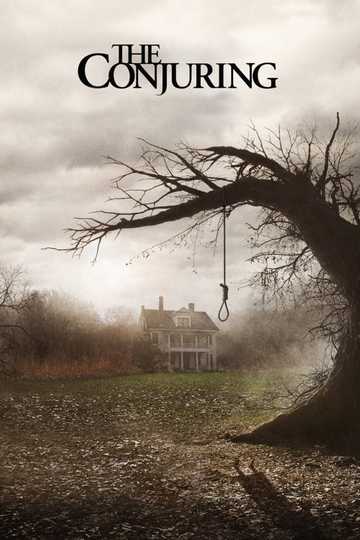 The Conjuring
Paranormal investigators Ed and Lorraine Warren work to help a family terrorized by a dark presence in their farmhouse. Forced to confront a powerful entity, the Warrens find themselves caught in the most... Read More