Lucas Hedges is going to have one hell of an awards season.
Two years ago, the actor broke out in "Manchester By the Sea" and received an Oscar nomination. This fall, he's starring in two intense dramas that should make him a major awards contender again.
One of them, "Boy Erased," has a new trailer where Hedges comes out as gay to his mother (Nicole Kidman) and Baptist preacher father (Russell Crowe). They send him to a conversion program where he meets other young people also struggling with their identities and relationships with their families.
Writer/director Joel Edgerton doesn't hold back in depicting the cruelty and horror of these gay conversion programs. And Hedges looks to deliver a powerful performance as a young man trying to reconcile his faith with his true self. He'll provide stiff competition in awards season, including himself in the addiction drama "Ben Is Back" opposite Julia Roberts.
"Boy Erased" opens in select theaters November 2.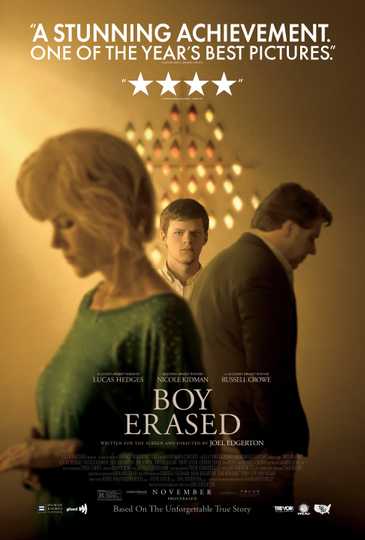 Boy Erased
Jared, the son of a Baptist pastor in a small American town, is outed to his parents at age 19. Jared is faced with an ultimatum: attend a gay conversion therapy program – or be permanently exiled and... Read More