First 'Jumanji' Sequel Photo Brings the Band Back Together
The sequel to hit Sony flick "Jumanji: Welcome to the Jungle" is due to launch later this year, featuring returning foursome  Dwayne Johnson, Karen Gillan, Kevin Hart, and Jack Black as the film's video game avatar leads. The first photo from the new film brings that gang back together, and while on the surface it looks like not much has changed, one star suggests that there's more than meets the eye.
In the image -- shared by both Sony and Johnson on their social media pages on Tuesday -- we see Hart, Gillan, Black, and Johnson give the camera their best blue steel gazes.
But as Johnson noted on Instagram, "things may not be as they seem," and the speakeasy-looking setting in which the characters are posing certainly appears to be worlds away from the titular jungle where the last film took place. Is this a major clue about the plot of the sequel? Or just something to throw off fans before more concrete details are revealed?
Whatever's going on, we're intrigued. The reported addition of new characters played by Awkwafina, Danny DeVito, and Danny Glover doesn't hurt, either.
We'll find out what's happening when the as-yet-untitled "Jumanji" sequel hits theaters on December 13.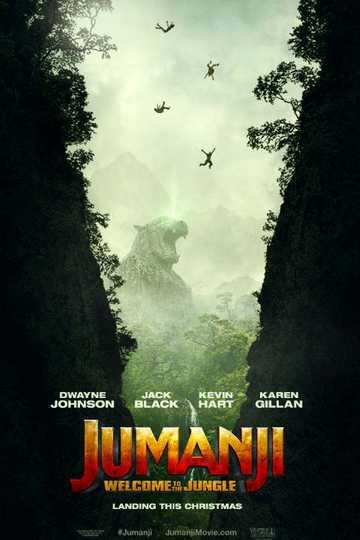 "The game has evolved."
1 hr 59 min
Dec 20th, 2017
The tables are turned as four teenagers are sucked into Jumanji's world - pitted against rhinos, black mambas and an endless variety of jungle traps and puzzles.... Read the Plot