Move over boys, Margot Robbie is getting her moment in the spotlight.
Yesterday brought a poster for Quentin Tarantino's"Once Upon a Time in Hollywood"featuring Leonardo DiCaprio and Brad Pitt. Now, Robbie has shared a poster of her own, showing her as the late actress Sharon Tate in front of the iconic former Fox Village Theater.
Much like "Pulp Fiction," the movie weaves together a tapestry of stories. It's set in Los Angeles during the summer of 1969, when Manson and his devotees murdered actress Sharon Tate and others.
DiCaprio plays the washed-up star of a Western TV series who's trying to carve out a new niche for himself in the industry, while Pitt plays his friend and stunt double. And they live next door to Sharon (Margot Robbie).
The film also features Al Pacino, Timothy Olyphant, Burt Reynolds, Scoot McNairy, Damian Lewis,  Dakota Fanning, James Marsden, and Luke Perry in his final role.
"Once Upon a Time in Hollywood" opens in theaters July 26.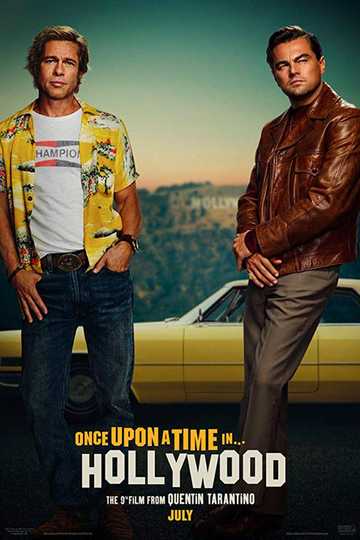 Once Upon a Time… in Hollywood
Los Angeles, 1969. TV star Rick Dalton, a struggling actor specializing in westerns, and stuntman Cliff Booth, his best friend, try to survive in a constantly changing movie industry. Dalton is the neighbor... Read More