New 'Child's Play' Photo Shows Chucky in All His Demonic Glory
Here's Chucky, in all his evil glory!
The reboot of "Child's Play" has unveiled the first full image of the demonic doll.
A teaser trailer gave us a taste of the havoc that this Chucky will wreak, and we can expect a full trailer this week.
The 1988 horror classic gets a modern update, with an interactive tech/robotics company introducing a new, advanced doll called "Buddi."
Aubrey Plaza plays a young mom who gives her kid a Buddi, not realizing just how dangerous this toy will turn out to be. Nor that the doll's name really might be Chucky and death and destruction will follow in his wake.
"Star Wars" icon Mark Hamill voices Chucky. "Child's Play" opens in theaters June 21.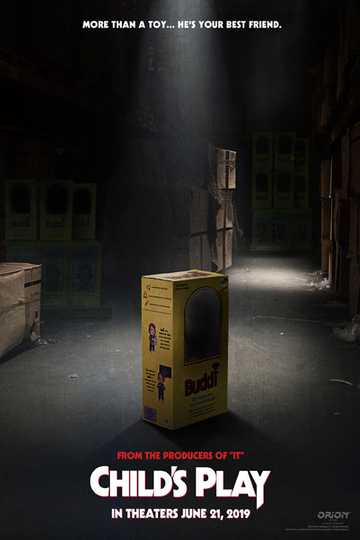 "More than a toy... he's your best friend."
1 hr 30 min
Jun 21st, 2019
Karen, a single mother, gifts her son Andy a Buddi doll for his birthday, unaware of its more sinister nature. A contemporary re-imagining of the 1988 horror classic. Read the Plot