Jennifer Aniston and Adam Sandler Get Framed in 'Murder Mystery' Trailer
Jennifer Aniston and Adam Sandler reteam for the Netflix comedy "Murder Mystery," in which they play a couple finally taking their honeymoon in Europe after 15 years of being married.
Wealthy, elegant Brit Luke Evans invites them for a weekend on his yacht, which ends up, naturally, in murder. And they're the suspects!
Now the couple are on the run and forced up to their game, including their wardrobe. Since he's a cop and she's a mystery book buff, it's up to them to clear the names and find the real murderer.
The film, which costars Gemma Arterton, Terence Stamp, and "Black Panther"'s John Kani, debuts on Netflix in June.
Enjoy the trailer, set to Taylor Swift's "Look What You Made Me Do."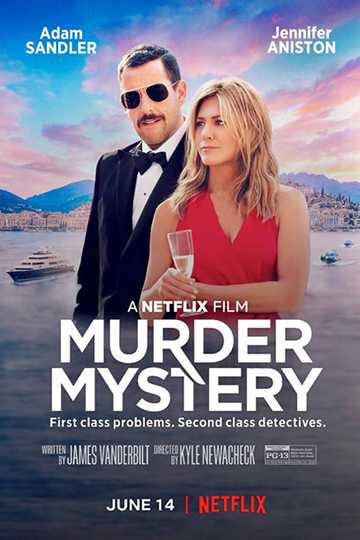 "First class problems. Second class detectives."
1 hr 37 min
Jun 14th, 2019