The "Kingsman" universe is expanding rapidly, with a planned prequel film and potential spinoff flick and TV series in the works for the franchise. But a third entry in the original series is indeed still on the docket, and in a new interview, the film's director has teased some key details about plans for its plot and production.
While chatting with Digital Spy, director Matthew Vaughn confirmed that the as-yet-untitled sequel to 2017's "Kingsman: The Golden Circle" will still be made, though it won't be hitting its initial release date target of November 8. First, the prequel film "Kingsman: The Great Game" is due in theaters early next year.
But Vaughn told Digital Spy that once that film is finished, it will be full steam ahead on "Kingsman 3." Echoing previous comments he made about the movie's plot, the director confirmed that it will officially close the book on Eggsy (Taron Edgerton) and Harry's (Colin Firth) story.
"We've got to finish off the Eggsy and Harry relationship," Vaughn explained to Digital Spy. "The final chapter of their relationship needs to be told, which we've got ready to do, and I'm hoping to shoot that later this year or the beginning of next year."
Stay tuned to see when "Kingsman 3" is slated to make its debut. In the meantime, prequel "The Great Game" will hit theaters on February 14, 2020.
[via: Digital Spy]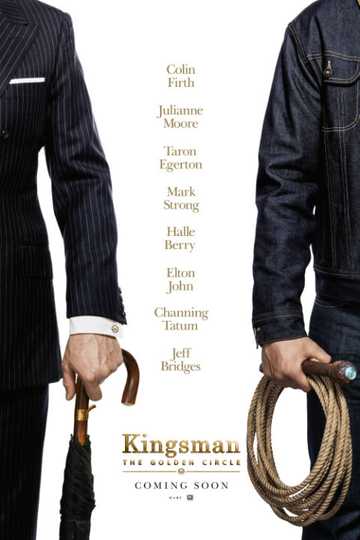 Kingsman: The Golden Circle
When an attack on the Kingsman headquarters takes place and a new villain rises, Eggsy and Merlin are forced to work together with the American agency known as the Statesman to save the world. Read More