"Avengers: Endgame" beat Thanos; now, they have a chance to vanquish "Avatar."
The Marvel blockbuster raked in $2.743 billion in its initial release, which is a lot of money but still fell short of the box office record held by "Avatar" ($2.788 billion).
But now, "Endgame" is getting re-released on June 28 with new footage. That could be enough to push the superhero team-up to No. 1.
Marvel boss Kevin Feige confirmed the news to several media outlets during interviews for "Spider-Man: Far From Home."
He told Screenrant the re-release is "not an extended cut, but there will be a version going into theaters with a bit of a marketing push with a few new things at the end of the movie.
"If you stay and watch the movie, after the credits, there'll be a deleted scene, a little tribute, and a few surprises."
The timing of the re-release makes sense. It's just a week before the "Spider-Man" sequel opens, giving moviegoers the opportunity to watch (or re-watch) "Endgame" beforehand. "Far From Home" picks up right where "Endgame" left off.
As for what the "new things" might be, the tribute is likely to be for the late Stan Lee, the OG mastermind of many of the Marvel characters.
The deleted scene could be additional battle footage that was shot (but cut from the final theatrical version). Or there is an extended version of the farewell between Thor and Valkyrie that turns awkward. Perhaps we'll get to see the scene "13 Reasons Why" star Katherine Langford play an older Morgan Stark in a cut scene.
As for the surprises, since Feige mentions that this is a marketing push, a "Spider-Man: Far From Home" clip is probable. But could there be a teaser for an upcoming Marvel movie or series? The studio is returning to Comic-Con's Hall H this summer, but questions remain about what Marvel is bringing to their panel. Perhaps one of the surprises will be a teaser for a Comic-Con teaser. We're getting trailers for trailers these days, so that is the world we live in now.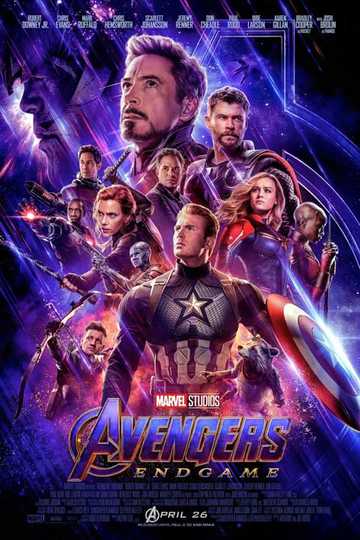 Avengers: Endgame
After the devastating events of Avengers: Infinity War, the universe is in ruins due to the efforts of the Mad Titan, Thanos. With the help of remaining allies, the Avengers must assemble once more in... Read More