'IT: Chapter Two' Director Confirms Extra Long Runtime
Get ready for some extra-long nightmares this fall.
"It: Chapter Two" director Andy Muschietti has confirmed the film will run two hours and 45 minutes, half an hour longer than the 2017 horror hit.
"Nobody who's seen the movie has had any complaint," Muschietti told Digital Spy of the film's length.
The sequel is set 27 years after the first film, with the Losers Club all grown up. Jessica Chastain stars as Beverly Marsh, James McAvoy is Bill Denbrough,  Bill Hader plays Richie Tozer, James Ransone is Eddie Kaspbrak, Jay Ryan plays Ben Hanscom, and Isaiah Mustafa is  Mike Hanlon.
And of course, Bill Skarsgard returns as Pennywise, the sinister clown who terrorizes the town of Derry.
And with the younger versions also returning, it seems the movie needs all the time it can get to tell its story.
"At the beginning, when you're writing and building the beats of the story, everything that you put in there seems very essential to the story. However, when you have the movie finally edited and it's four hours long, you realize that some of the events and some of the beats can be easily lifted but the essence of the story remains intact," Muschietti explained.
"You cannot deliver a four-hour movie because people will start to feel uncomfortable – no matter what they see – but we ended up having a movie that is 2 hours and 45 minutes, and the pacing is very good."
The long runtime isn't likely to deter moviegoers. "Avengers: Endgame" ran for three hours and became the No. 1 grossing movie in history. And "Once Upon a Time in Hollywood," which clocks in at two hours and 45 minutes, just became Quentin Tarantino's best-opening film.
Cue all the "When to take a pee break during 'It: Chapter Two'" articles.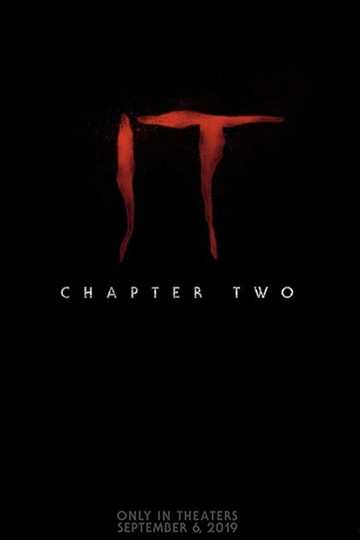 "You'll Float Again"
27 years after overcoming the malevolent supernatural entity Pennywise, the former members of the Losers' Club, who have grown up and moved away from Derry, are... Read the Plot