Ron Burgundy Took Over (Almost) Every Late Show Last Night
Why did Will Ferrell show up as Ron Burgundy on six late shows last night? To tell some stand-up, do a bit of ventriloquism ... and promote the new season of his podcast on iHeart Radio.
The "world-renowned journalist" was live (or pre-taped) coast to coast on "Conan," "The Late Show with Stephen Colbert," "The Late Late Show With James Corden, "The Tonight Show Starring Jimmy Fallon," "Late Night with Seth Meyers," and "Jimmy Kimmel Live!"
On "The Late Late Show," Burgundy met a cougar, an alligator and a skunk, since he is, naturally, the official Animal Ambassador of the San Diego Zoo.
On "The Tonight Show," he told Fallon his favorite animal was, of course, the meerkat. And his favorite article of clothing: "Brass knuckles." And about the time he got into a knife fight with Kylie Minogue.
His ventriloquist act with a foul-mouthed dummy named J.J. Hipster on "Late Night" devolved into a one-sided fist fight after J.J. called him a "no-talent hack."
Every segment was different, but Ferrell wore the same groovy turtleneck and leisure suit throughout. And repeated the phrase, "Well, it must have gone well, you invited me over to the couch."
This is the first time a guest has been on every network late-night show. Alert the Guinness Book of World Records?
Ferrell didn't make it to "Watch What Happens Live with Andy Cohen," "The Daily Show, "Desus & Mero," or "Lights Out with David Spade." And since John Oliver's and Samantha Bee's shows are weekly, well, Ron Burgundy is too classy for that.
[Via Vulture]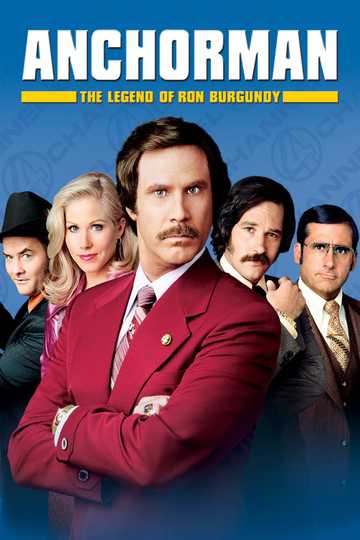 "They bring you the news so you don't have to get it yourself."
It's the 1970s and San Diego anchorman Ron Burgundy is the top dog in local TV, but that's all about to change when ambitious reporter Veronica Corningstone arrives... Read the Plot