'Last Christmas' Trailer: Emilia Clarke, Henry Golding Fall in Love to the Songs of George Michael
'Tis the season to fall in love!
The first trailer for "Last Christmas" pairs up Emilia Clarke ("Game of Thrones") and Henry Golding ("Crazy Rich Asians") for a holiday romantic comedy from Paul Feig.
Clarke plays Kate, a bundle of bad decisions who isn't too happy with her job as an elf in a year-round Christmas store. Then, she runs into Tom (Golding), who seems too good to be true — handsome, funny, charitable, with the ability to see through Kate's barriers.
As London transforms into the most wonderful time of the year, Kate starts to realize she can turn her life around — you gotta have faith.
Yes, as the title indicates, the movie is backed by a soundtrack filled with songs by the late George Michael, including that bittersweet holiday tune. The movie will also premiere new, unreleased material by the legendary Grammy-winning artist.
"Last Christmas" also stars Emma Thompson and Michelle Yeoh, and opens in theaters November 8.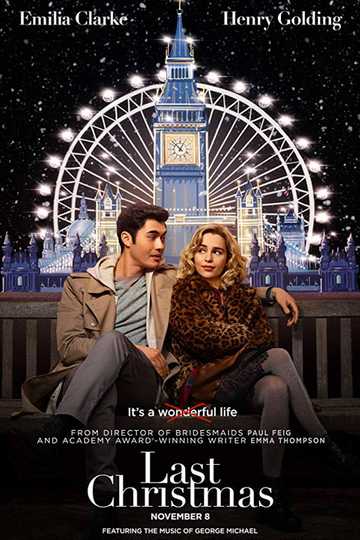 "Who doesn't have a little Christmas baggage?"
Kate is a young woman who has a habit of making bad decisions, and her last date with disaster occurs after she accepts work as Santa's elf for a department store.... Read the Plot