What's New on Digital, DVD/Blu-ray, TV, & Netflix This Week: August 19-25
At a loss for what to watch this week? From new DVDs and Blu-rays, to what's streaming on Netflix and on good old fashioned television, we've got you covered.
NEW VIDEO ON DIGITAL, DEMAND, AND STREAMING
'Booksmart' (August 20)
Olivia Wilde makes her directorial debut with this coming-of-age film that's part "Lady Bird," part "Superbad." Best friends Amy (Kaitlyn Dever) and Molly (Beanie Feldstein) have worked all through high school to get good grades and get into good colleges, but on their last day, they realize the kids who partied also got into good colleges. "Nobody knows that we are fun," Molly says. "We haven't done anything! We haven't broken any rules!" Well, a bunch of them are about to get broken.
'Ma' (August 20)
Octavia Spencer as a lonely woman who befriends a group of teens. When they ask her to buy some booze, she invites them to her house to party in the basement. She lays down some strict rules: One of the kids has to stay sober. Don't curse. Never go upstairs. And call her "Ma." But when Ma starts to become terrifyingly obsessive, the teens' parties begin to turn into nightmares.
'Men in Black: International' (August 20)
This reboot/continuation of the franchise pairs up Chris Hemsworth and Tessa Thompson as the lead agents, taking the place of Will Smith and Tommy Lee Jones. Emma Thompson reprises her role as Agent O, the head of MIB's American branch, who sends new recruit Agent M (Thompson) to London to team up with Agent H (Hemsworth) in investigating a series of alien attacks. But their mission is compromised by a mole within the ranks of the MIB.
'This Way Up' (August 21)
Hulu presents this British comedy (previously known as "Happy AF") written by and starring, actor and comedian Aisling Bea. She plays Aine, a smart English-as-a-foreign language (TEFL) teacher trying to pull her life back together after a "teeny little nervous breakdown", while her sister Shona (Sharon Horgan) worries.
NEW ON DVD AND BLU-RAY
'The Hustle' (August 20)
Anne Hathaway and Rebel Wilson are conning some "Dirty Rotten Scoundrels" in a remake of the 1988 classic comedy.  They play con artists who team up to take down the dirty rotten men who have wronged them. Hathaway takes over the Michael Caine role of the high-class crook with wealthy targets, while Wilson steps into Steve Martin's shoes as the less-refined, low-rent scammer who wants to move on up to bigger cons. Bonus content includes making-of featurettes.
'Brightburn' (August 20)
The Superman origin story gets a major twist when the alien boy adopted by a kindly Kansas couple (Elizabeth Banks and David Denman) turns out to be a threat to humanity, rather than a hero. Though the parents attempt to raise him to be a good man, the boy's darker impulses begin to take hold, turning the normal rebelliousness and angst of growing up into a deadly and horrific nightmare.
The movie arrives on 4K Ultra HD, Blu-ray and DVD on August 20 (and is already available on Digital HD). Bonus content includes making-of featurettes.
'A Dog's Journey' (August 20)
The sequel to 2017's "A Dog's Purpose" finds the dog moving through lives of various humans and realizing that each being's journey is about how one is impacted by others.
The movie arrives on 4K Ultra HD, Blu-ray and DVD on August 20 (and is already available on Digital HD). Bonus content includes deleted and extended scenes, a gag reel, and making-of featurettes.
'Magnificent Obsession' (August 20): Criterion has a high-def digital restoration of Douglas Sirk's sudsy 1954 romantic drama, which stars Rock Hudson as a reckless playboy and Jane Wyman as a doctor's widow who find themselves inextricably linked amid a series of increasingly wild twists, turns, trials, and tribulations.
NEW ON NETFLIX
'13 Reasons Why' Season 3 (August 23)
Everyone is a suspect in high school jock Bryce Walker's shocking death, which is the central mystery in the new season of the teen drama. Eight months after the school shooting attempt, Clay, Tony (Christian Navarro), Jessica, Alex (Miles Heizer), Justin (Brandon Flynn) and Zach (Ross Butler) find ways to shoulder the burden of the cover-up together while helping Tyler move toward recovery after his brutal sexual assault.
But when the aftermath of a tumultuous homecoming game culminates in the disappearance of a football player and Clay finds himself under police scrutiny, it's up to a shrewd outsider to steer the group through an investigation that threatens to lay bare everyone's deepest secrets.
For more, see what else is new on Netflix in August 2019.
TV WORTH WATCHING
'Power' Season 6 Premiere, Starz (August 25, 8 p.m.)
The drama created by Courtney Kemp and executive produced by
Curtis "50 Cent" Jackson  comes to an explosive conclusion. But the network says this is just the end of the "first chapter" of the series, as several spinoffs are planned.
'The Affair' Season 5 Premiere, Showtime (August 25, 9 p.m.)
The final season of the romantic/mystery drama jumps ahead two or three decades in the future, with Anna Paquin joining the cast as a grown-up Joanie, the daughter of Alison and Cole (Ruth Wilson and Joshua Jackson, who will not appear this season). Helen (Maura Tierney) begins the season involved in an intoxicating new affair with a charismatic movie star, while Noah (Dominic West) has to swallow his pride and his jealousy and step in to take care of his family in her absence.
'On Becoming a God in Central Florida' Series Premiere, Showtime (August 25, 10 p.m.)
Kirsten Dunst stars in this darkly comedic story about the cult of free enterprise and one woman's relentless pursuit of the American Dream. Krystal Gill is a minimum-wage-earning water park employee who schemes her way up the ranks of Founders American Merchandise, a cultish, flag waving, multi-billion dollar pyramid scheme that drove her family to ruin.
'Ballers' Season 5 Premiere, HBO (August 25, 10:30 p.m.)
Dwayne Johnson returns as financial manager Spencer Strasmore, who was battling the NCAA at the end of last season. Now, he's still working hard to stay on top of the game. And, as he says, "I'm going to do it my way."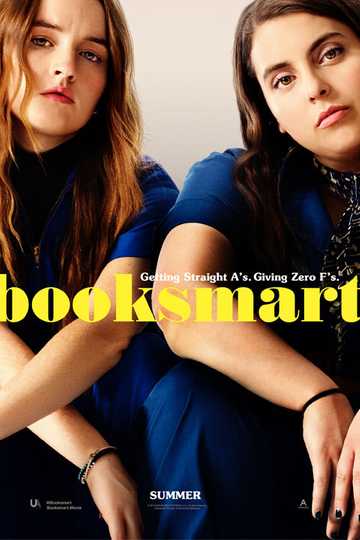 "Getting straight A's. Giving zero F's."
1 hr 42 min
May 24th, 2019
Two academic teenage superstars realize, on the eve of their high school graduation, that they should have worked less and played more. Determined to never fall... Read the Plot