Box Office: 'Angel Has Fallen' Surprises With $21 Million Debut
"Angel Has Fallen," the third chapter in the action franchise starring Gerard Butler as a Secret Service agent, had a stronger opening weekend than expected, collecting $21.25 million during its first three days of release.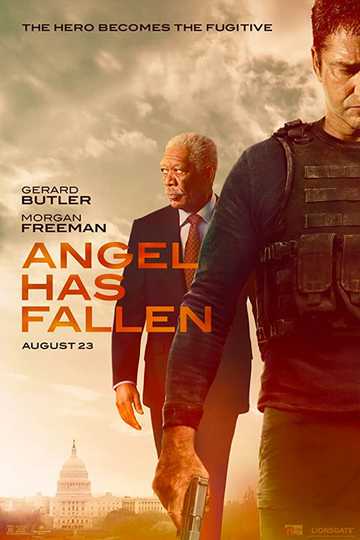 It's Lionsgate's second biggest film this year after "John Wick: Chapter 3 -- Parabellum."
The film, in which Butler's character must clear his name after being blamed for an attack on the President, nearly matched the $21.6 million debut of its predecessor, 2016's "London Has Fallen." The first film "Olympus Has Fallen,"debuted with $30.4 million in 2013.
Audiences gave "Angel Has Fallen" a glowing "A-" CinemaScore compared to its 40% average from critics on Rotten Tomatoes.
Last weekend's champ, the comedy "Good Boys," ended up in second place. It earned $11.75 million in its sophomore outing, boosting its domestic total to $41.4 million.
Faith-based sports drama "Overcomer" debuted in third with $8.2 million from 1,723 theaters. It earned an "A+" CinemaScore from audiences, but a dismal 38% rating from critics on Rotten Tomatoes. It's already earned back its production budget of $5 million.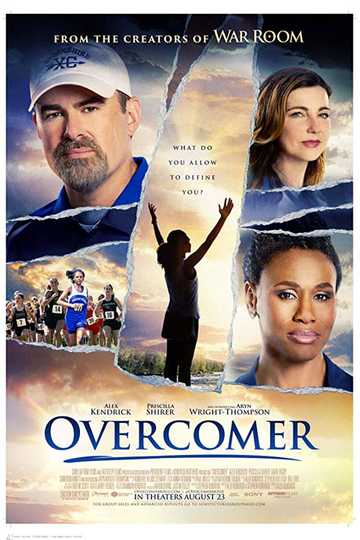 "What do you allow to define you?"
1 hr 59 min
Aug 23rd, 2019
The new film with the best reviews, the black comedy "Ready or Not," opened at No. 6, with $7.6 million for the weekend and a five-day take of  $10.6 million. Samara Weaving ("Mayhem") stars as a bride whose wedding night becomes a fight to the death with her new in-laws. It scored an 87% Rotten Tomatoes score. Audiences gave it a "B+" CinemaScore.
In limited release, crowd-pleasing comedy "Brittany Runs a Marathon" had  the best per-screen average of the weekend with a $35,194 average from five theaters for a total of $175,969. Jillian Bell of "Workaholics" and "Eastbound & Down" portrays an out-of-shape woman who decides to run the New York City Marathon. It will expand nationwide after four or five weeks.
Here are the top 10 estimates for August 23-25 2019:
1. "Angel has Fallen," $21,250,000
2. "Good Boys," $11,750,000
3. "Overcomer," $8,200,000
4."The Lion King" (2019), $8,150,000
5. "Fast & Furious Presents: Hobbs & Shaw," $8,140,000
6. "Ready or Not," $7,550,000
7. "The Angry Birds Movie 2," $6,365,000
8. "Scary Stories to Tell in the Dark," $6,000,000
9. "Dora and the Lost City of Gold," $5,200,000
10. "Once Upon a Time in Hollywood,"$5,000,000
[Via Variety]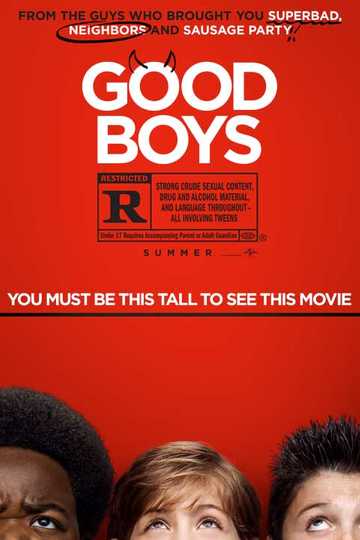 "You Must Be This Tall to See This Movie"
1 hr 29 min
Aug 16th, 2019
A group of young boys on the cusp of becoming teenagers embark on an epic quest to fix their broken drone before their parents get home. Read the Plot