Watch Timothée Chalamet in the trailer for Denis Villeneuve's upcoming adaptation of the sci-fi epic 'Dune'
This December, director Denis Villeneuve's vision of Dune, Frank Herbert's science fiction epic, will hit the big screen.
Here's the official synopsis from Warner Bros:
A mythic and emotionally charged hero's journey, "Dune" tells the story of Paul Atreides, a brilliant and gifted young man born into a great destiny beyond his understanding, who must travel to the most dangerous planet in the universe to ensure the future of his family and his people. As malevolent forces explode into conflict over the planet's exclusive supply of the most precious resource in existence—a commodity capable of unlocking humanity's greatest potential—only those who can conquer their fear will survive.
Oscar nominee Timothée Chalamet stars as Paul Atreides, and the supporting cast includes Oscar Isaac, Rebecca Ferguson, Josh Brolin, Stellan Skarsgård, Dave Bautista, Zendaya, Charlotte Rampling, Jason Momoa, and Javier Bardem.
As you may know, this isn't the first 'Dune' adaptation. In the mid 70s, filmmaker Alejandro Jodorowsky worked on putting the story on screen, but the project ultimately fell apart (the doc 'Jodorowsky's Dune' provides a fascinating history of the failed production). David Lynch's film adaptation hit theaters in 1984, and although the film is widely considered a flop, author Frank Herbert was quoted as being pretty satisfied with Lynch's version. And in 2000, the Sci-Fi Channel aired a three-part miniseries titled 'Frank Herbert's Dune,' which was then followed up in 2003 with another sequel mini-series, 'Frank Herbert's Children of Dune.'
'Dune' is slated to open in theaters on December 18, 2020.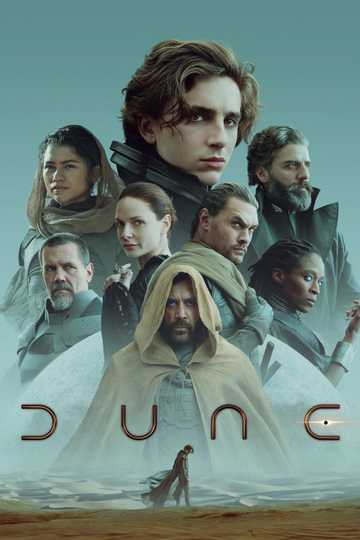 "It begins."
2 hr 35 min
Oct 22nd, 2021