Nic Cage Spoofs His Own Image in the New Trailer for 'The Unbearable Weight of Massive Talent'
Pedro Pascal, Tiffany Haddish, Ike Barinholtz and Sharon Horgan co-star in the action comedy.
Nicolas Cage has always been an actor – and a man – marching to his own particular drumbeat. He's been garlanded with Oscars, fronted giant blockbusters, and had quieter runs on straight-to-home entertainment stragglers. He's quirky, he's weird, but he also has a huge following.
It's perhaps not shocking, then, that a meta comedy about him getting into hot water with a big fan would eventually be made. That comedy is 'The Unbearable Weight of Massive Talent' and it stars Nic Cage, as, well, "Nick Cage". The movie has a new trailer online.
In the movie, we find a semi-fictionalized leading man teetering on the edge of giving up the ol' acting lark once and for all, especially once he gets turned down for Quentin Tarantino's latest movie. Creatively unfulfilled and facing financial ruin, this Cage must accept a $1 million offer to attend the birthday of a dangerous superfan (Pedro Pascal).
Things take a wildly unexpected turn when Cage is recruited by a CIA operative (Tiffany Haddish) and forced to live up to his own legend, channeling his most iconic and beloved on-screen characters in order to save himself and his loved ones. With a career built for this very moment, the seminal award-winning actor must take on the role of a lifetime: Nicolas Cage.
Yes, it turns out Pascal's Javi, Cage's biggest fan is not, as he was initially concerned into weird sex stuff, he is in fact into massively criminal stuff. And when Javi discovers that Cage was recruited by the government to investigate his supremely dodgy dealings, things become violent. Soon, Cage is longing for the moments when his biggest concern was Javi asking him which of his movies is his favorite. Or viewing Javi's extensive collection of props from NC's movies, which also includes a "grotesque" waxwork of his 'Face/Off' character, which Cage offers to buy for a healthy sum.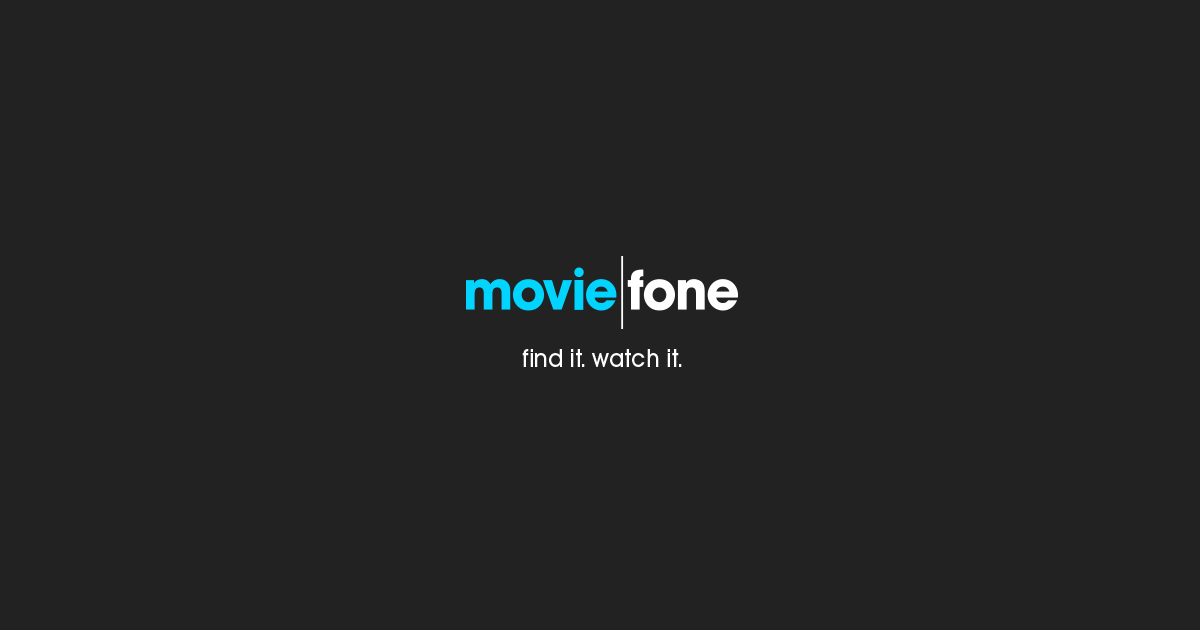 Haddish's agent, meanwhile, has backup from Ike Barinholtz's fellow CIA operative, and it's clear that Barinholtz's character has no time for Cage's more family friendly output – he's all about the action movies.
On Cage's business side of things, we have Neil Patrick Harris as his agent, the man who first approaches him with Javi's offer.
Joanna Bobin, Jacob Scipio, Sharon Horgan, and Lily Mo Sheen (daughter of Michael Sheen and Kate Beckinsale) also appear in this one.
And in case one version of Cage just wasn't enough, the movie features two, with the actor also playing "Nicky", an imaginary younger version of himself, who torments "Nick" from time to time.
"I wasn't too excited about the idea of playing myself, but when Tom sent me this script, Nicky reminded me a little of Jerry Lewis' Buddy Love in 'The Nutty Professor,'" Cage told Entertainment Weekly. "I always admired what he did with that movie. For me, Nicky steals the show."
Co-written and directed by Tom Gormican, 'The Unbearable Weight of Massive Talent' will bring "Nick fuckin' Caaaaaaaaaaaaaaaaaaaaaaage" back into theaters on April 22.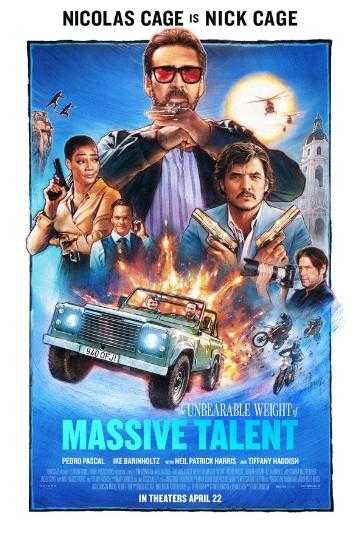 "Nicolas Cage is Nick Cage."
1 hr 47 min
Apr 22nd, 2022