Amazon and MGM Developing Reality Competition Series '007's Road to a Million'
Competitors will take part in a race featuring iconic James Bond locations and challenges.
Mere weeks after Amazon officially closed its $8.5 billion acquisition of MGM, the company has announced its first Bond-related project: a reality TV competition series.
Prime Video has flashed the greenlight for '007's Road to a Million', a series that will see competitors shaken and stirred as they're dispatched on a challenging race and series of trivia questions in a quest for a cash prize. Barbara Broccoli and Michael G. Wilson, the shepherds of the Bond franchise, are involved, and it'll kick off shooting later this year.
Yet while the announcement has led to a ripple of panic online that this is the future of the Bond movie series and a clear indication that Amazon's purchase of MGM means a wave of junk Bond spin-off opportunities, this show has been in the works for years, long before the MGM deal closed, and something that has the backing of Broccoli and Wilson.
"I first had this idea over three years ago. Dan Grabiner and the U.K. Originals team took it to a whole other level, says 72 Film boss David Glover, whose company will be producing the show for Amazon, MGM, and EON, tells Variety. "To be working with Michael Wilson and Barbara Broccoli and the Bond franchise is a privilege and a dream come true."
Sounding a lot like a Bond-branded version of CBS series 'The Amazing Race', the show will see contestants competing in a global adventure to win a £1 million ($1.3 million) cash prize. Filmed in many of the historic locations featured throughout the seminal Bond films, this will be a test of intelligence and endurance. In addition to passing physical obstacles, the contestants — who will compete in two-person teams — must correctly answer questions hidden in different locations around the world to advance to the next challenge.
It seems unlikely to dip too far into Bond's history – the famously sexist spy has been modernized in recent years, so while it'll see competitors heading to locations, we doubt challenges will include unzipping a dress with a magnetic watch or shooting as many nameless henchmen as possible. And though they could end up mixing martinis, they probably won't have to match the spy's alcohol consumption levels.
The show comes at a point of transition for big-screen Bond: Daniel Craig's tenure as 007 is over following 'No Time to Die', which has earned more than $774 million at the worldwide box office. Broccoli and Wilson are now tasked with finding a fresh face to take on the role and keep the film series evolving to meet the demands of a changing cultural and cinematic world.
This competition won't end up with the winner claiming the role of Bond, but if you want to apply for the show – UK residents and those who can prove a direct connection to the country only, we're afraid – you can head to this link.
And if you get in? Do pay attention, 007.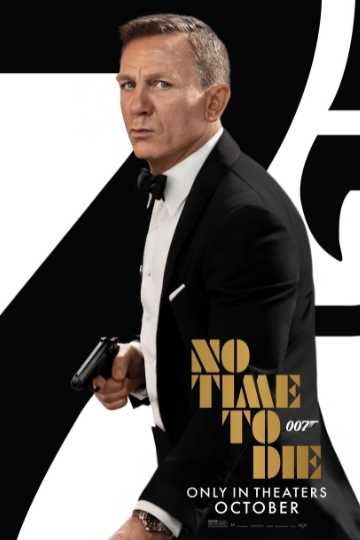 "The mission that changes everything begins…"