Actress Teresa Palmer Talks Psychological Thriller 'The Twin'
The 'A Discovery of Witches' and 'Warm Bodies' actress discusses her new horror movie from 'Lake Bodom' director, Taneli Mustonen.
Opening in theaters, On Demand, digital, and streaming exclusively on Shudder beginning May 6th is the new psychological horror thriller 'The Twin,' which was co-written and directed by Taneli Mustonen ('Lake Bodom').
Co-written and produced by Aleski Hyvarinen, the film revolves around Rachel (Teresa Palmer) and Anthony (Steven Cree) who movie their family from the United States to Anthony's birthplace of Finland, after a tragedy that kills their young son, Nathan (Tristan Ruggeri). Following the move, his surviving twin brother Elliot (Ruggeri) begins to communicate with his deceased sibling.
Teresa Palmer has been working professionally as an actress for over 15 years and has appeared in such movies as 'Bedtime Stories,' 'The Sorcerer's Apprentice,' 'I Am Number Four,' 'Take Me Home Tonight,' 'Warn Bodies,' 'Knight of Cups,' 'Point Break,' 'Triple 9,' and the Oscar-nominated 'Hacksaw Ridge.' But she is probably best known to TV audiences as Diana Bishop on the hit series 'A Discovery of Witches.'
Moviefone recently had the pleasure of speaking with Teresa Palmer about her work on 'The Twin.'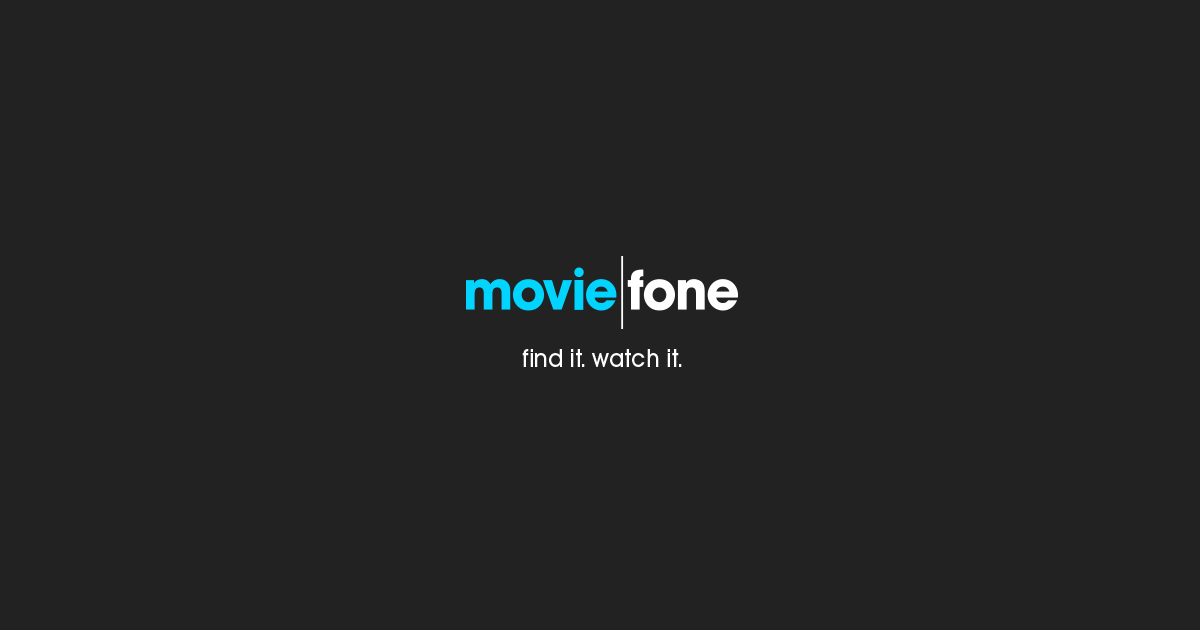 You can read our full interview with Teresa Palmer below or watch our interview with Palmer, director and co-writer Taneli Mustonen, and producer and co-writer Aleksi Hyvarinen by clicking on the video player above.
Moviefone: To begin with, can you talk about how you got involved with this project and what was your first reaction after reading the screenplay?
Teresa Palmer: I got involved through my new agency, ICM. They brought it to my attention. I was shooting the last season of 'A Discovery of Witches' and I was really looking for a film to do after being on that production for these long six months stints. So, I was looking for something to pop in for a couple of months and then be done.
Then they brought this to my attention. I looked at the filmmaker's last film, which is called 'Lake Bodom' and I was really intrigued by what I saw. I thought it was really great storytelling and just interesting. I loved the twists and the turns.
So, I read the screenplay and I was completely blown away by the subject matter, but also just the little red herrings along the way. I loved going back and discovering what the micro-clues were to the big shock twist at the end of the movie. But the character was just so rich. She was rich and complex and imperfect, which I really loved.
So, my reaction to the screenplay was one of shock and horror. I was immediately drawn to the character. She was intense and layered and complex and very vulnerable. There was this beautiful, imperfect nature to who she was and how she was handling the situation that she finds herself thrust in.
So, I loved her, the humanity in her, but then really my favorite thing about it was that it felt like a standalone movie. It could be a drama where we are looking at the dynamic of a family after having experienced a really intense traumatic event in their life, and how they're picking up these fractured pieces of their lives and trying to put them together.
So that was standalone for me and really interesting. Then of course, they then pull the horror element in and they wove that into this beautiful, delicate and fractured family. I loved both elements of the screenplay and it's really the thing that made me decide to do it.
MF: As you mentioned, the movie uses classic horror film tropes to throw the audience off from what is really happening in the story. Can you talk about that and how it really makes the movie standout from other horror films?
TP: Yes, I found it really refreshing and I know that they had a lot of amazing inspirations from lots of very iconic horror films. But they made it its own beast. I found that it was quite a complex story to have to tell. It's very delicate because it's dealing with the ramifications of a family who have lost one of their children, especially when it may or may not have been one of the parents doing, it's hard to tread that path. You have to do it lightly, beautifully and delicately, but you also have to make sure that the horror elements sit in it comfortably as well.
So, I thought that the director, Taneli, and the producer, Aleksi, did a really beautiful job of telling the story and it really serves its purpose. But for me personally, it was a really challenging one because I was pregnant throughout the whole filming and then having the heaviness of a mother losing her child as the subject matter, that was pretty hard.
MF: Can you talk about how as an actress you approached the physical and emotional challenges of playing a mother who has lost her child?
TP: I found it really challenging playing the character. I think initially I thought it would be okay for me to just turn it off at the end of the day, and I would just go back to my kids it would be fine. But I think it was also because of what stage in my pregnancy I was. I started the movie when I was about 13 weeks pregnant and finished around 22 weeks pregnant.
You're transitioning into the second trimester and you're feeling your baby move for the first time, but I had to deal with the joy of new life in me whilst still simultaneously playing the horrifying feelings of, and the isolation of, a woman having lost a child. So, it was pretty polarizing.
I had to put this protective shell around me and I figured that, I'm going to show up, I'm going to be in the moments from action to cut, but I have to find a process of moving through and unpacking these feelings so that I'm not carrying it with me. I'm not affecting this pregnancy. I'm not taking it home to the kids. I felt like I was able to do that.
Subconsciously it was still there with me. I would wake up in the middle of the night, many times with a sense of dread, and I would look around and I'd count all my many children to make sure they're all safe. So, it definitely had an impact on me. I read a lot of things to prepare. There's a couple of women I follow on Instagram who have lost their children in accidents. So, they didn't have the time to prepare for a loss like that, and it just was very sudden.
One of them in particular, she's very open, beautiful and vulnerable with her journey of grief. I would read her writings late at night and really sort of sink into the feelings that she was so generously sharing with us. But my husband sometimes had to cut me off because I'd just be sobbing. But it's such an important story to talk about when you're dealt such a huge life changing event. Everyone else stops and they're there to support you, love you, encourage you and lift you up.
But everyone's life continues on, and their children get older and they grow up. But you as the central character in this nightmare, it's just with you every day. So that's very isolating and that's what I wanted to portray in this character.
MF: Can you also talk about how that trauma affects her relationship with her husband, and creating that dynamic with Steven Cree?
TP: They're kind of in parallel lives, they're both living their own existence, but they're not even really coexisting at this point. It feels that Rachel is very much in her bubble of grief, and she holds a lot of resentment and a lot of anger towards her husband who feels really disengaged in their remaining child. I think that you just see such damage in their relationship.
Often you read about when a traumatic event happens in a family, oftentimes it's very hard to keep that family unit together and you hear more often than not these marriages end in divorce. So, I think you're kind of looking down the barrel of divorce with these two, and that's why they decide to make this radical big shift to go and pick themselves up and move to another country.
They're just running away from the same feelings and the same problems that are just going to follow them there. It's a very intricate, delicate, sad, traumatizing thing to witness on screen. They're so broken, both of them are really broken in their own ways and are both just trying to make the best choices in the moment.
But again, another thing that I love, and I really wanted to explore, it's not often I see that on camera, and that is the dynamics of a family after a child has passed away, and how broken that is and the humanity in that. So, I very much enjoyed exploring that relationship dynamic as well.
MF: Finally, what was it like working with director Taneli Mustonen and watching him execute his unique vision for this project?
TP: It was wonderful. Taneli is like an excited little puppy dog. He loves horror, he just thrives and blossoms in that environment. So being on set, he'd get really excited. He'd come up with these great ideas and it was very spontaneous, and moment to moment.
I definitely felt like, as a performer, it's quite liberating because it's not as traditional as what I've experienced before when shooting American films or even Australian films, where you have your call sheet, you know exactly what you're doing from the very first moment you're on set to the last moment when you leave, and this was the sort of thing that you had a loose idea of the scene that you're shooting and then on the day you are just in it.
So, you're coming up with things, and it's very collaborative. I felt as though I could throw in so many big ideas and plot ideas as well, and Taneli was just so open. He was so open to hearing things and trying things. It gave me the freedom to really be bold in some of the performance choices that I was getting to make, because I felt like anywhere I was landing, Taneli was accepting it and liked it.
I think because my character is suffering from a mental health breakdown, there was a lot there to explore. I mean, there were really no boundaries. I could take it in any direction I wanted to. Taneli was like my dance partner in that, which was really wonderful. "Some secrets are so evil you need to bury them twice..."
Every parent's worst nightmare is just the beginning for Rachel's ordeal as in the aftermath of a tragic accident, she and her husband Anthony decide to move to... Read the Plot