'Hunger Games' Prequel 'The Ballad of Songbird and Snakes' Casts Five New Actors
Jerome Lance, Ashley Liao, Knox Gibson, Mackenzie Lansing, and Aamer Husain are joining the movie.
As pre-production continues on 'The Hunger Games' prequel movie 'The Ballad of Songbirds and Snakes', studio Lionsgate has announced five new cast members, who join leads Rachel Zegler and Tom Blyth.
A variety of newcomers and rising stars, Jerome Lance, Ashley Liao, Knox Gibson, Mackenzie Lansing, and Aamer Husain are the latest recruits for the prequel.
Francis Lawrence, who directed three of the 'Hunger Games' movies based on Suzanne Collins' bestselling book series ('Catching Fire', 'Mockingjay - Part 1' and Mockingjay - Part 2') is back behind the camera for this new one, which has seen script work from Michael Arndt and, more recently, Michael Lesslie.
The story, based on Collins' prequel novel, is set roughly 60 years before the events in the original book trilogy. It finds 18-year-old Coriolanus Snow (Blyth) as the last hope for his fading lineage, a once-proud family that has fallen from grace in a post-war Capitol. With the 10th annual Hunger Games fast approaching, the young Snow is alarmed when he is assigned to mentor Lucy Gray Baird (Zegler), the girl tribute from impoverished District 12.
But, after Lucy Gray commands all of Panem's attention by defiantly singing during the reaping ceremony, Snow thinks he might be able to turn the odds in their favor. Uniting their instincts for showmanship and newfound political savvy, Snow and Lucy's race against time to survive will ultimately reveal who is a songbird, and who is a snake.
Lance, who is in his final year at Royal Welsh College of Music & Drama, will play Marcus, a tribute from District 2.
Liao, who's had roles in 'Always Be My Maybe', 'Secret Society of Second Born Royals' and Apple TV+ series 'Physical', will be the character of Clemensia Dovecote, one of Coriolanus's closest friends and mentor to a tribute from District 11.
Gibson, recently seen in Netflix's 'Forgive Us Our Trespasses' is an athlete and amputee and has spent six years acting in a variety of shows, movies, and commercials. He'll be seen as Bobbin, tribute from District 8.
Lansing, meanwhile, who appeared in 'The Deuce' and 'Mare of Easttown' and has shot a role in Gareth Edwards' new sci-fi movie 'True Love', has scored the part of Coral, tribute from District 4.
Finally, there's Husain, making his film debut after working on an episode of Canadian cop drama 'Hudson & Rex'. He'll be Felix Ravinstill, mentor to a tribute from District 11.
Nina Jacobson and Brad Simpson are back as producers alongside Lawrence, and the new movie will explore unseen territory, looking into the earlier days of the Hunger Games and their dreadful impact on society of Panem.
'The Hunger Games: The Ballad of Songbirds and Snakes' will land in theaters on November 17th, 2023.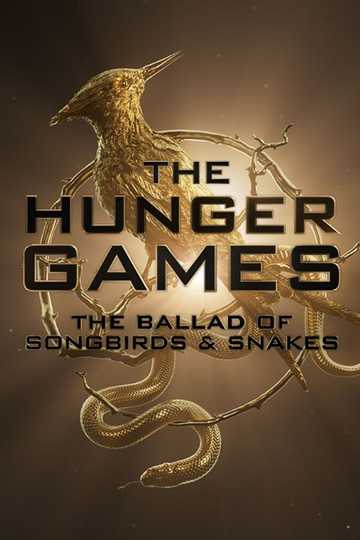 "You're invited to return to the games."