'Shang-Chi's Destin Daniel Cretton Producing 'Wonder Man' Disney+ Series
Andrew Guest will be head writer on the show.
Having successfully made his MCU directing debut with 'Shang-Chi and the Legend of the Ten Rings', Destin Daniel Cretton has for a while now been aiming to stay in business with Disney and Marvel.
On the big screen front, he's developing a 'Shang-Chi' sequel which will return Simu Liu's hero to theaters, and likely explore a dangerous dynamic from within his own family again.
He's also busy working on new Disney+ series 'American Born Chinese', which, while it features no superheroes, draws from on a graphic novel by Gene Luen Yang and boasts a story rich in Chinese mythology. It also reunites Cretton with Michelle Yeoh and Stephanie Hsu, who both appeared in 'Shang-Chi'.
But more directly in Marvel TV terms, Cretton is producing a 'Wonder-Man' Disney+ series, which has now hired Andrew Guest as its head writer.
In the comics, Wonder Man's real name is Simon Williams, the son of a wealthy industrialist whose company falls on hard times due to competition from Tony Stark's Stark Industries. As a result, Williams accepts an offer from villain Baron Zemo that gives him ionic superpowers including super strength and durability. After fighting the Avengers several times, Wonder Man ultimately joined their ranks.
While his history with Stark may still be referenced, the lack of Robert Downey Jr. and the character in the current MCU will likely require some retooling. Still, Marvel fans have been wondering when Williams might show up.
James Gunn had planned to include easter egg posters featuring the character – with Nathan Fillion playing him – in 'Guardians of the Galaxy Vol. 2', but the footage featuring the images ultimately ended up edited out.
Cretton will be a co-creator on the series with guest and, schedule permitting, may direct a few episodes.
As for Guest, he has his own MCU bona fides since he worked as a consulting producer/writer on 'Hawkeye'. And he's well versed in comedy, having worked on scripts for 'Succession', 'Brooklyn Nine-Nine' and 'Community'.
This marks just the latest development on the Disney+/Marvel front, as the company has a variety of new shows in the works. The hottest prospect for fans is the notion of Daredevil/Matt Murdock – played once more by Charlie Cox – and his nemesis Kingpin (Vincent D'Onofrio) both coming back for a series about the Man Without Fear following their appearances in 'Spider-Man: No Way Home' and 'Hawkeye' respectively.
'Ms. Marvel' is currently airing its first season on the service, to be followed by 'I Am Groot' and 'She-Hulk: Attorney at Law'. In production are 'Secret Invasion' and 'Echo' (a 'Hawkeye' spin-off), plus a Halloween special that is reportedly based on the 'Werewolf by Night' comics and Gunn's 'Guardians of the Galaxy' Holiday Special, which he shot at the same time as 'Vol. 3' of the Guardians' big screen adventures.
We also know about 'Ironheart' which has just started shooting, plus 'Armor Wars' and a 'WandaVision' spin-off based around Kathryn Hahn's Agatha Harkness character.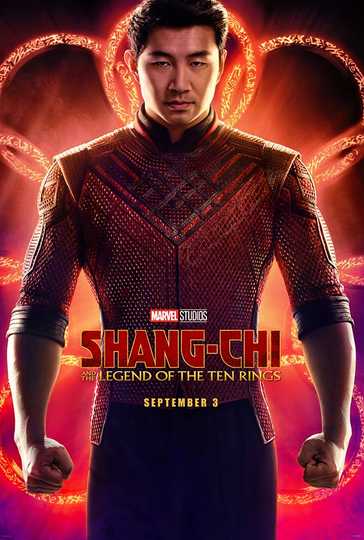 "You can't outrun your destiny."