Disney+ Day Announcements Include New Marvel Series, First Look at Obi-Wan Kenobi and More
To celebrate its second anniversary, Disney's streaming platform presented clips and details on dozens of its upcoming series from Disney Studios, Marvel Studios, Lucasfilm, Pixar, and National Geographic.
On Friday, November 12th, Disney+ celebrated its second anniversary with Disney+ Day, where they announced literally dozens of upcoming series from Marvel, Lucasfilm, Pixar and more. The presentations, which include some new clips, first looks, and upcoming announcements, can currently be viewed on Disney+, but Moviefone is here to break it all down for you.
MARVEL
The Marvel video presentation, which is now available on Disney+, begins with recaps of all the 2021 Marvel series that have been released so far including 'WandaVision,' 'The Falcon and the Winter Soldier,' 'Loki,' and 'What If…?' Then we get an extended trailer for 'Hawkeye,' which drops on November 24th. We also got to see a full scene from the show, which involves Jeremey Renner's Hawkeye and Hailee Steinfeld's Kate Bishop stealing a car and then getting into a chase while Hawkeye teaches Kate how to use his trick arrows. The sequence is one continuous shot, ending with the two heroes swinging off of a bridge on to a moving train.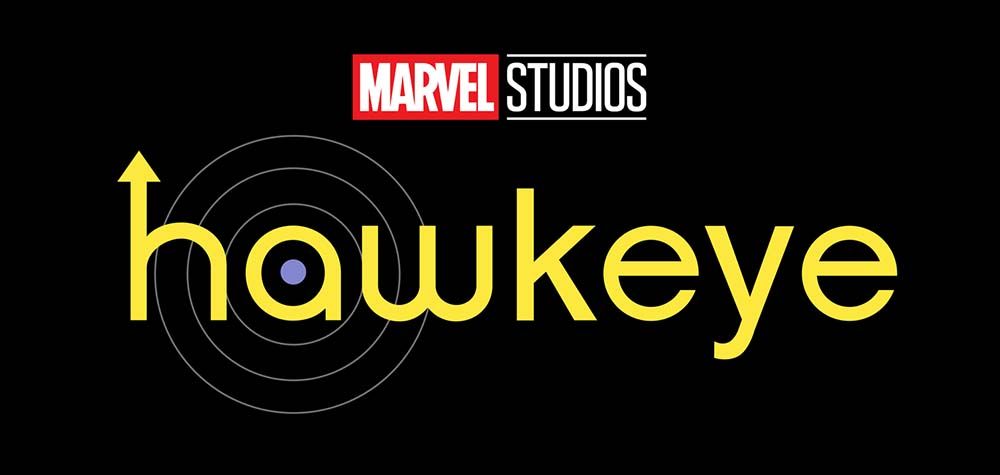 The official synopsis for the series confirms that it is set in a post-blip New York City and follows Clint Barton on a seemingly simple mission to get back to his family for Christmas. But when a threat from his past shows up, Hawkeye reluctantly teams up with 22-year-old skilled archer Kate Bishop to unravel a criminal conspiracy. In addition to Renner and Stanfield, the series also features Vera Farmiga ('The Departed'), Brian d'Arcy James ('Spotlight') and Florence Pugh reprising her 'Black Widow' role as Yelena Belova. The video presentation also includes fans first look at Oscar Isaac in 'Moon Knight.' The series will follow the story of this complex vigilante who suffers from dissociative identity disorder. The multiple identities that live inside him find themselves thrusted into a deadly war of the Gods against the backdrop of modern and ancient Egypt. The clips basically show Isaac's Marc Spencer being tortured by his dreams, with the character's voice-over explaining that to the audience. We only get very quick glimpses of Isaac in the Moon Knight outfit, but the presentation ends with him in full costume jumping off of rooftops with the Moon lit full behind him. Actor Ethan Hawke is also set to appear as the show's big bad. We also got new footage from the upcoming series, 'She-Hulk.' The teaser is narrated by Tatiana Maslany as Jennifer Walters/She-Hulk, as she explains that she is a lawyer but also, something else. There is a quick body shot of Jennifer fully-green with her comic book accurate costume, although it cuts away before we see She-Hulk's face. We also get two glimpses of Mark Ruffalo, who returns as Jennifer's cousin, Bruce Banner/Hulk.
The first scene shows Bruce experimenting on Jennifer when she is just a child, presumably in a flashback, but what is interesting is that he is Smart Hulk in this scene. Since 'Shang-Chi' gave us an end-credit scene that revealed that at some point after the events of 'Avengers: Endgame,' Smart Hulk reverted back to Bruce, it makes you wonder if this scene takes place between 'Endgame' and 'Shang-Chi.' If that is the case, and Jennifer was a child during that time period, it makes you wonder if the bulk of the series itself will make a time jump and take place decades after 'Endgame'? We also get a clip that looks more like a commercial, with Jennifer and Bruce dressed in retro clothes and Jennifer saying, ""Don't make me angry, you wouldn't like me when I'm angry," which is clearly a nod to the 1970's series, The Incredible Hulk. The last series to get new footage in the video presentation was 'Ms. Marvel,' which stars Iman Vellani as 16-year-old Kamala Khan. A Pakistani American and a fan-girl of the Avengers, Kamala is overjoyed when she discovers she has superpowers, and now must use them to find her place in the world. The footage shows her revealing her iconic mask for the first time and ends with Kamala standing on a New Jersey rooftop wearing a Captain Marvel Halloween Costume and preparing to use her powers to fly for the first time. Vellani is set to reprise her role, along with Teyonah Parris from 'WandaVision' and Brie Larson, in the upcoming feature film, 'The Marvels.' But that's not it! Marvel also announced a slew of new upcoming shows, some of which had been rumored, and also confirmed that 'Loki' and 'What If…?' will be getting second seasons. In fact, 'What If…?' will also be getting a spinoff with the new animated series 'Marvel Zombies,' which imagines a world where Marvel's heroes have been turned into the undead. Staying with animation, Disney+ also announced a sequel to the classic 90's animated X-Men series entitled 'X-Men '97,' as well as 'Spider-Man: Freshman Year,' which will look at Peter Parker's first year in high school, and 'I Am Groot,' a series of original shorts starring everyone's favorite sentient tree. On the live-action side, 'Secret Invasion' was confirmed, which is based on the popular Marvel Comics series. The show will bring Samuel L. Jackson's Nick Fury and Ben Mendelsohn's Talos back together to fight a faction of shape-shifting Skrulls who have been infiltrating Earth for years. Also confirmed were 'Echo,' which will star Alaqua Cox as Maya Lopez, who will be introduced in 'Hawkeye,' and James Gunn will write and direct 'The Guardians of the Galaxy Holiday Special.' Marvel also announced two new series based on the Iron Man franchise. First is 'Armor Wars,' which will star Don Cheadle reprising his role as War Machine. The second is 'Ironheart,' a series that will star Dominique Thorne as Riri Williams, a genius inventor who creates the most advanced suit of armor since Iron Man. Finally, Marvel confirmed the recent rumor that Kathryn Hahn will reprise her 'WandaVision' role as Agatha Harkness in her own series, which will be called 'Agatha: House of Harkness.'
---
LUCASFILM
While there was no new footage included, fans got their first look at the making of the upcoming Star Wars series, 'Obi-Wan Kenobi.' The video is narrated by director Debbie Chow and actor Ewan McGregor and explains what fans can expect from the new series. "For this character to come back, the fans have been waiting long enough," said McGregor. Chow explained that this is a "dark time," for Kenobi and that it is "not safe" for him with "Jedi hunters" on the rise. McGregor said that his character has one task, which is "to keep Luke safe," but Chow explained how that is just a starting point for the series.
"The most beautiful thing of all is that it has brought me back together with Hayden," McGregor said about the return of Hayden Christensen as Anakin Skywalker/Darth Vader. "We couldn't tell the story of Obi-Wan Kenobi without addressing Anakin or Darth Vader," added Chow. We are then given some behind the scenes shots of McGregor at rehearsal practicing his lightsaber skills. "To have another swing at each other, might be quite satisfying for everybody," the actor teased in closing.
Disney+ also released a Boba Fett documentary called 'Under the Helmet: The Legacy of Boba Fett.' It is mostly a "history of the character" video and does not include any new footage from the upcoming series 'The Book of Boba Fett,' which premieres on December 29th.
Finally, the presentation included a video from the set of the new series 'Willow,' which is based on the 1988 Ron Howard-directed and George Lucas-produced movie. The film's star, Warwick Davis returns as the title character, and introduced the cast that includes Ruby Cruz ('Mare of Easttown'), Erin Kellyman ('The Falcon and The Winter Soldier'), and Tony Revolori ('Spider-Man: Far From Home'). The video was done "tongue in cheek" with Davis playing a version of his arrogant 'Life's Too Short' character and getting upset when the younger cast can't remember the original film and begin to question why anyone would want a sequel series!
---
PIXAR
Unfortunately, Pixar did not have a lot to announce outside of a Cars-based animated series called 'Cars on the Road,' which will feature Owen Wilson and Larry the Cable Guy reprising their roles as Lightning McQueen and Mater, respectively. Other announcements from the animation company included behind the scenes documentaries for the upcoming feature films 'Turning Red' and 'Lightyear,' as well as a new series called 'Win or Lose,' which is an animated show that will highlight the perspectives of different characters as a middle school coed softball team prepares for their championship game.
---
DISNEY STUDIOS AND NATIONAL GEOGRAPHIC
On the Disney Studios side, a remake of 'Cheaper by the Dozen' was announced, which will star Gabrielle Union ('Bad Boys II') and Zach Braff ('Oz the Great and Powerful') and is set to premiere in March 2022. 'Enchanted' fans will be happy to learn that the long-awaited sequel, 'Disenchanted' will hit the streaming network in the fall of 2022 and once again star Amy Adams and Patrick Dempsey. It was also announced that comedians John Mulaney and Andy Samberg will star in the new live-action/CG animation film entitled 'Chip 'n Dale: Rescue Rangers,' which is based on Disney's popular chipmunk characters and will premiere in the spring of 2022.
Director Robert Zemeckis' 'Pinocchio,' based on the Disney animated classic, will bow in the fall of 2022 as well, and stars Tom Hanks, Cynthia Erivo, and Luke Evans, with the voices of Benjamin Evan Ainsworth, Joseph Gordon-Levitt, Keegan-Michael Key and Lorraine Bracco. Also premiering in the fall of 2022, just in time for Halloween, is 'Hocus Pocus 2,' which is a sequel to the cult classic 1990's movie. Returning stars Bette Midler, Sarah Jessica Parker and Kathy Najimy are all set to reprise their roles as the Sanderson sisters in the new sequel. A new clip from Peter Jackson's upcoming documentary, 'The Beatles: Get Back' was also released featuring the legendary band performing "I Got a Feeling" in rare behind the scenes footage. The three-part documentary launches on Disney+ November 25th.
Disney also announced a new series based on the beloved best-selling novels 'The Spiderwick Chronicles,' as well as animated spinoff series from some of their most popular films, including Baymax from 'Big Hero Six,' Tiana from 'The Princess and the Frog,' and' Zootopia+,' which opens up the world of 'Zootopia.' They also announced 'The Ice Age Adventures of Buck Wild,' which will star Simon Pegg as his 'Ice Age: Collision Course' character.
Finally, National Geographic announced a new six-part series for 2022 called 'Limitless' with Chris Hemsworth. The series will follow the 'Thor' actor as he helps viewers discover the full potential of the human body. Nat Geo also announced a series called 'Welcome to Earth,' which is set to premiere on Disney+ next month. The series will be hosted by Will Smith as he encounters Earth's greatest wonders.