Tim Roth Talks 'Resurrection' and Disney+'s 'She-Hulk: Attorney at Law'
Moviefone speaks with Tim Roth about 'Resurrection,' and returning to the MCU as Emil Blonsky. "I was coming back to a world that had really changed."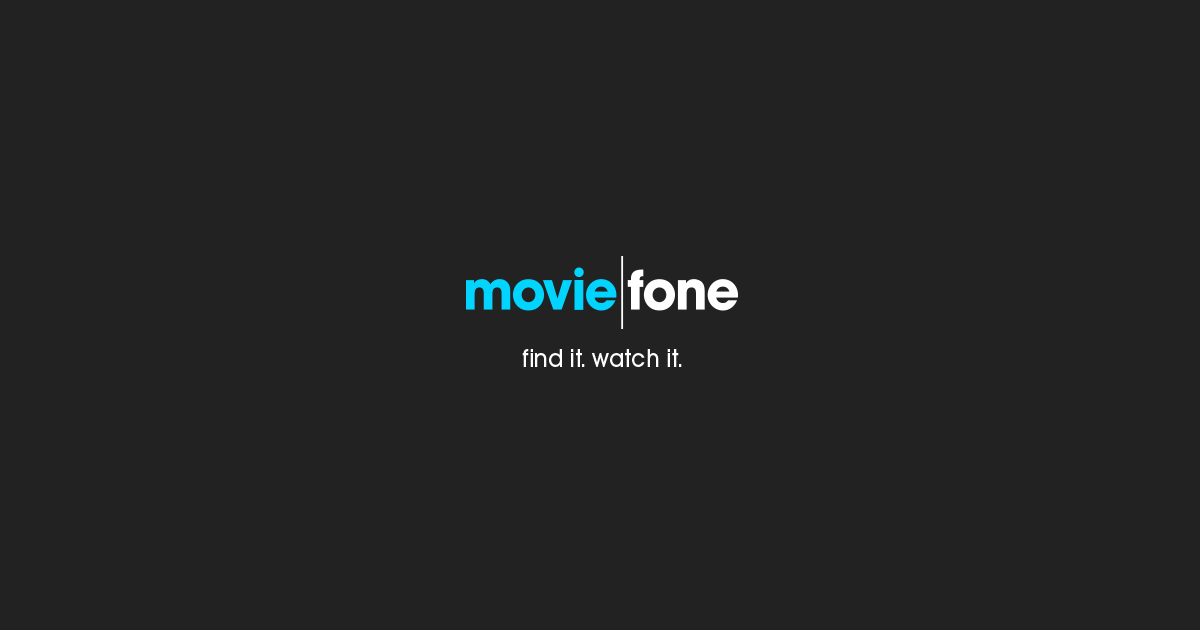 Opening in theaters on July 29th and on-demand beginning August 5th is the new psychological thriller 'Resurrection' from writer and director Andrew Semans.
The movie stars Rebecca Hall ('The Town,' 'Iron Man 3') as Margaret, a single mother raising her teenage daughter, Abbie (Grace Kaufman). Trouble begins for Margaret when her abusive ex-boyfriend David (Tim Roth) mysteriously returns and begins stalking her after twenty-years, causing extreme stress in her life and threatening her relationship with Abbey.
Tim Roth is an acclaimed English actor and Academy Award nominee who has successfully been working in film and television for over forty-years.
Nominated for Best Supporting Actor for his work in 'Rob Roy,' Roth is probably best known for starring in the Quentin Tarantino movies 'Reservoir Dogs,' Pulp Fiction,' and 'The Hateful Eight,' Tim Burton's 'Planet of the Apes,' and the TV series 'Lie to Me' and 'Tin Star,' as well as playing Emil Blonsky/Abomination in the MCU movies 'The Incredible Hulk' and 'Shang-Chi and the Legend of the Ten Rings.'
He will soon be reprising his role again in the Disney+ Marvel series 'She-Hulk: Attorney at Law,' which premieres on August 17th.
Moviefone recently spoke to actor Tim Roth about his work on 'Resurrection,' his unique role, the unusual plot, and acting opposite Rebecca Hall, as well his return to the MCU and his appearance in the upcoming series, 'She-Hulk: Attorney at Law.'
You can read our full interview below or click on the video player above to watch our interviews with both Tim Roth and Rebecca Hall for 'Resurrection.'
Moviefone: To begin with, what were your initial thoughts when you first read the screenplay and discovered the wild journey your character goes on in this movie?
Tim Roth: Well, I didn't know anything about it when it was sent to me. I knew nothing. I'm always on the hunt for new directors, always. I find that to be fascinating. I love to do that as an actor. For me, it's very important. My agent called me up and said, "Look, there's this new director. Take a look at this." They didn't tell me anything about it, which is a good thing. I prefer it that way. I read it and I was jaw dropped. It's like, "What is this?"
But I was with my son, Cormac and we were going to Cannes. We'd stopped in Paris just to have a quick bit of food. I thought, "All right, let's sit down and read this thing." I read it and I was like, "Okay, I don't know." My son said, "What is it?" I said, "Well, I don't know. I can't explain it." He said, "Give it to me." So, I gave it to him and he read it and went, "Yeah, you're doing it." I was like, "Okay." I picked up the phone, called him back and said, "That's a yes." Then went on to Cannes.
The thing is, I don't know if you'd call it a horror movie or a psychological thriller or whatever term you hang on it, but I'd never really done anything like that. I'd never been in that world, but another one of my boys back in California read it and went, "Oh yeah. You're doing it." They love that world. They're really interested in that world, how and what the camera does, and what the directors  and the actors do. It was new on many fronts for me.
If they hadn't had said, "You're doing it," I don't know if I would've. I guess I'll never know. Because I might have gone, "Okay. It won't work." It's always good to jump into the water that you don't know, I think as far as being an actor's concerned, and they pushed me in.
MF: Can you talk about David's relationship to Margaret, why he returns, and why it causes her so much trauma?
TR: I know Andrew and I got our motivations and facts correct before we started. Rebecca knows her side of the story too. We were very careful. So, we knew, because it's a minefield and you want to be clear. But from my character's perspective, he's there to help. He's there to help her. Obviously, this woman is having a difficult time and he is only there to help and try to calm her down, and she doesn't understand. Then it shifts a gear and then he's just there to bring her some fantastic news, so the idea is that I suppose he's a gentle soul who is very charitable and garrulous and gentle.
Even on the page, it was clear that you could play him, and you could do the dark horror movie thing. But I wanted to scrap that, take that away and play him as a nice guy until you reach the end of that particular sentence and he turns, and then he turns again. Just when you think you've got him figured out, he turns again, and again, all the way through, that kind of thing. But then it's over to the audience. What do they get from it? And hopefully everyone gets something a little different, which I always like.
MF: Through the course of the film, your character truly believes something that is absolutely impossible for the audience to believe. As an actor, how do you convey that conviction of your character through your performance?
TR: Well, the thing is that with that, and Rebecca had the same from her side of it, you have to go with that as real. That is a possibility, and it is real. If you play the reality, then the magic and the weirdness and the nightmare of it is for the audience to look at and observe and to unpick. From our perspective, it's real, a hundred percent real and with all of the baggage that that brings. Once you make that decision as a group of actors and filmmakers, once that's the fact, then you cater to that constantly.
MF: You have some really intense scenes with Rebecca Hall, what was it like working with her on this project?
TR: The thing about her, first of all, she's a top-class actor, proper actor. You got to be ready for that. There's a couple of sides to it. One, what I really liked and what I got from my perspective, I was closer to her character than you will have been because there's a screen between you guys. I was sitting inches from her, watching this go down. I never knew what she was going to bring.
We would rehearse, we would work the scenes, but up to a point, and then they knew where they were going to put the cameras and then let's go. I never knew what she was going to bring. It was always fascinating, but I had to be ready for that. Sometimes it's very difficult for actors to deal with.
But we changed around, just slightly, just subtly. Andrew would say, "Try one like this, try one like that." It was homing in on what he wanted. It was fascinating. They were very difficult scenes at times, bizarre and difficult scenes and very twisted at times. But as is quite often the case, it was hard sometimes not to laugh. Sometimes it's nervous laughter.
But also, you have to be careful not to step out of it because if you looked at it, you go, "Okay, what hell is that?" At the end of the take laughter was the first thing that happened because it's just wild. Our job was to make it, in whatever sense we could, real. Just make it real, make those emotions real and see what the audience makes of that. She is utterly extraordinary. She was amazing.
MF: You mentioned that you are "always on the hunt for new directors," what was your experience like working with Andrew Semans and what are you looking for from a director on set?
TR: Well, that changes. You're looking to see how the actors are handled by the director, the director's sensor of the overall image that he or she wants to put forward and get across to the audience. They're all different. Actually, the best ones aren't forced into a cookie cutter, they make their own cookie cutter and they play.
With Andrew, the first thing that we got to do was sit and talk about how we want him to be, and we came to a pretty rapid agreement that what was on the page wasn't necessarily what we were going to turn the character into. It would be easy to play him one dimensional, very easy. It might have been fascinating to do that, but the choices that we made were, "Okay, what about if he's just this lovely, gentle soul, who's just trying or really caring, and how creepy is that?"
What was he like? Incredibly engaging, very gentle, very funny. At the end of the day, we would meet to get ready for the next day. We would sit in this little cafe at the hotel and we would go, "Okay, what are the scenes for tomorrow?" Because that's the only time that you have. It didn't feel like working with a new filmmaker at all. Obviously, you're limited by the budget and all of that stuff. This is what you got. He's on his way, that guy. He's one of those. He really feels it.
MF: Finally, as an actor, what has it been like for you to return to the MCU and reprise your role from 'The Incredible Hulk' in 'Shang-Chi and the Legend of the Ten Rings' and the upcoming Disney+ series 'She-Hulk: Attorney at Law?'
TR: Originally, I did it for my kids. I just thought it'd be hilarious to be a monster for the kids when they were at school, and they would roll their eyes, but they kind of dug it. When it came back, I was like, "Okay. Yeah," the idea is intriguing to see if you can revisit that kind of thing.
But that being said, it's changed since 'Iron Man.' 'Iron Man' was the game changer. We were before that, but they really figured something out. It was (Robert) Downey, it was his relationship with his director (Jon Favreau) and their sense of humor that came through. That was the absolutely key.
So, the whole thing changed. I was coming back to a world that had really changed. So, in a way, it was very Marvel. I was a little concerned about it. When we were first shooting, I was a little bit worried. "What do I do? Do I make it real to me somehow?" I didn't know. A couple of days in, Mark Ruffalo rolled up to do some shooting with my character, and with the brilliant Tatiana (Maslany). Gosh, she's amazing. He rolled up, I was watching the two of them do their thing and I went, "Oh, that's where we're at." It just opened it up. Then I had such fun making it.
But it's an odd thing. She had been filming for a while, and he had obviously done it for years. There's a way about them that you have to find the language, find your way in and not be afraid of it, and play with it and have fun with it. It's a hard thing to do initially but when you've got good teachers like Mark Ruffalo, you're all right.