'Annabelle Comes Home' Trailer Unleashes the Demonic Doll and Her Friends
What happens when you unlock a room full of items that are haunted, cursed, or used in some kind of ritualistic practice?
That's what three dumb kids find out in the first trailer for "Annabelle Comes Home," the third in the demonic doll franchise. It's the first to take place after Ed and Lorraine Warren (Patrick Wilson and Vera Farmiga) acquire the doll.
The movie brings together the entire "Conjuring" universe, since the Warrens have a locked-up room filled with the evil, possessed items they've vanquished over the years.
But when they go out for the night, their daughter and two babysitters get overly curious about what's in the room. Not-a-spoiler alert: Nothing good!
It seems Annabelle is the Queen Bee-deviler of them all, as she rounds up all the other creepy toys in a terrifying team-up.
"Annabelle Comes Home" opens in theaters June 28.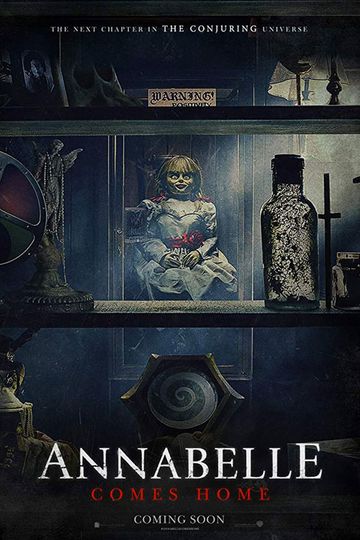 "Possess them all"
1 hr 46 min
Jun 26th, 2019
Determined to keep Annabelle from wreaking more havoc, demonologists Ed and Lorraine Warren bring the possessed doll to the locked artifacts room in their home,... Read the Plot