Get Your Free Tickets to Our 'Aquaman' IMAX Screening In Los Angeles
DC fans? Christmas has come a little early for you.
Moviefone and Warner Bros. will give our Los Angeles-based readers a chance to score free tickets to see "Aquaman" on IMAX ("My man!"). The screen will be on December 10, at 7:30pm.
This free event is first-come, first-serve, and will be at the AMC Burbank -- one of the best and most ideal theaters to see this DCEU epic for the first time on the big screen. We've seen James Wan's highly-anticipated blockbuster, and we guarantee you have never seen a comic book movie like this before.
The screening is expected to sell out fast, so make sure you line up for it at least an hour prior to showtime.
Hope to see you there!
"Aquaman" hits theaters everywhere Dec. 21.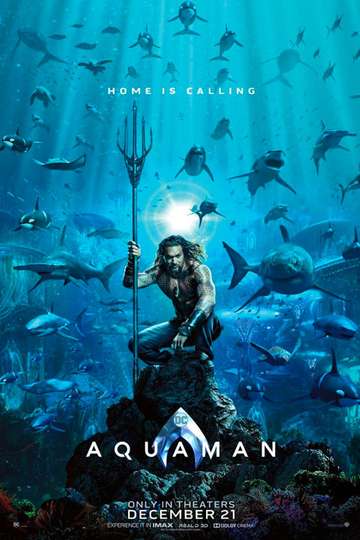 "Home Is Calling"
2 hr 23 min
Dec 21st, 2018
Once home to the most advanced civilization on Earth, Atlantis is now an underwater kingdom ruled by the power-hungry King Orm. With a vast army at his disposal,... Read the Plot