'Aquaman' Opens in China, Breaks December Box Office Record
"Aquaman" is already breaking box office records — and it hasn't even opened in the United States yet.
The DC superhero movie opened in China and earned an estimated $24.6 million (RMB 169.5 million).
That makes it the biggest opening day ever for Warner Bros. and the biggest December opening day of all time.
Warner Bros. decided to premiere "Aquaman" first in China, two weeks before its domestic debut, in an effort to get ahead of the crowded holiday market, which includes "Mary Poppins Returns" and Transformers spinoff "Bumblebee."
DC movies have not historically seen the same popularity in China as the Marvel films, but thanks to a publicity blitz, excellent reviews, and strong word of mouth, "Aquaman" is poised to have an $80 million first weekend.
The movie stars Jason Momoa as Arthur Curry, who learns he is the heir  to the underwater kingdom of Atlantis. He must step forward to lead his people against his half-brother, Orm (Patrick Wilson), who seeks to unite the seven underwater kingdoms against the surface world.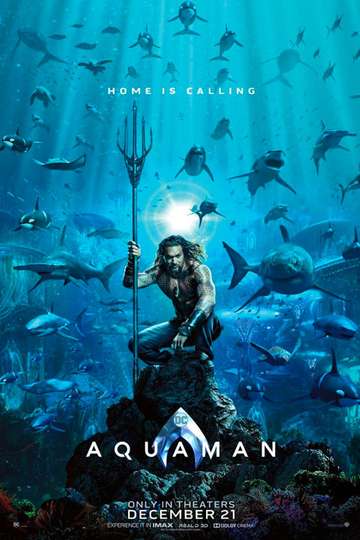 "Home Is Calling"
2 hr 23 min
Dec 21st, 2018
Once home to the most advanced civilization on Earth, Atlantis is now an underwater kingdom ruled by the power-hungry King Orm. With a vast army at his disposal,... Read the Plot