5 Reasons Why 'Girl on the Train' and 'Birth of a Nation' Stumbled at the Box Office
Which affected the box office the most this weekend: the controversy over "The Birth of a Nation" filmmaker/star Nate Parker's past, the surprisingly poor reviews for the much-anticipated "The Girl on the Train," or Hurricane Matthew?
There seemed to be a perfect storm of events that threatened to keep people away from the multiplex, even with three new wide releases (the other was family comedy "Middle School: The Worst Years of My Life"). As it turned out, this weekend's films performed pretty much as expected. "Girl" debuted on top with an estimated $24.7 million.
Historical drama "Birth" earned an estimated $7.1 million, finishing sixth, while "Middle School" followed close behind, in seventh place, with an estimated $6.9 million. Still, overall box office was down 10.3 percent from last weekend.
What are the lessons, then, from this weekend's underwhelming turnout? Here are five of them.
1. Reviews Matter "Girl" got mixed-to-poor reviews, amounting to a 44 percent "Fresh" rating at Rotten Tomatoes. Those downward thumbs should have hurt the film more, according to conventional wisdom that older adult audiences still care what critics think. But major Hollywood films starring women, based on best-sellers written by women, and targeted at women audiences are rare, so their intended viewers rush to the theater when such movies open. ("Gone Girl," which earned much stronger reviews, seems the obvious point of comparison; it opened on this same weekend in 2014 to $37.5 million.)
As it turned out, ticketbuyers agreed with the critics, giving "Girl on the Train" a weak B- grade at CinemaScore, but not even poor word-of-mouth could completely dissuade viewers primed to see it.
2.Screen Count Is a Big Deal
"Middle School" didn't earn high marks from critics either, landing at 59 percent at Rotten Tomatoes. Of course, kids don't read reviews, but their parents do.
No doubt Lionsgate was hoping to duplicate the success of 20th Century Fox's "Diary of a Wimpy Kid" movies, another tween-age comedy series based on a series of kid-lit best-sellers. But the "Middle School" books don't seem to have as ardent a following. Nor were the just-okay reviews or the very good word-of-mouth (an A- grade at CinemaScore) powerful enough to overcome a saturated marketplace.
Last week's box office champ, Tim Burton's "Miss Peregrine's Home for Peculiar Children," added another 183 screens (for a total of 3,705) and finished second with an estimated $15.0 million. Despite Burton's grown-up fanbase, "Peregrine" appears to be playing more to family audiences. Meanwhile, family cartoon "Storks," playing in 3,608 theaters in its third week, finished fifth with an estimated $8.5 million. Both films had just marginally better reviews than "Middle School" but were playing on 800 to 900 more screens.
3. Audiences Are Looking for Certain Stories "Birth" had comparatively robust reviews, earning 79 percent at Rotten Tomatoes. Indeed, it was coasting on a year's worth of awards-season hype, ever since it brought the house down at January's Sundance Film Festival and sold to Fox Searchlight for a record $17.5 million. Yet its subject, Nat Turner's bloody slave rebellion of 1831, was always going to be a tough sell.
Consider, for instance, "12 Years a Slave," which Fox Searchlight released in October 2013. It debuted in limited release and didn't go wide until its fourth weekend, when it made $6.8 million (just a hair below "Birth," which went wide immediately). Though it would go on to win Oscars for Best Picture and Best Supporting Actress (for Lupita Nyong'o), "12 Years" never rose higher than seventh place on the chart and ultimately earned just $56.7 million in North America. Or look at this summer's "Free State of Jones," which also tackled the subjects of American slavery and rebellion and even featured a white A-list leading man in Matthew McConaughey. At a time when no other prestige dramas were playing, it still mustered just a $7.6 million debut and a total gross of $20.8 million.
It's not that adults want only escapism and won't go see bleak, violent, thought-provoking dramas, as is clear from this weekend's first-place movie. Hollywood insiders have spent much of the last year wringing their hands over the lack of diversity in their own industry, in terms of both the stories told and the people who get to tell them.
Indeed, "Birth," which made its splash at Sundance just days after this year's Oscar nominations were announced and unleashed a torrent of #OscarsSoWhite complaints, was expected to be a corrective to such complaints. And while "Birth," "Katwe," and a handful of other upcoming movies with black protagonists may yet win awards, they continue to face a struggle at the box office. The Academy may want more chances to honor artists of color, but Hollywood won't be creating too many such movies when it can't figure out how to draw mass audiences or even African-American audiences to the few such movies it does release.
4.Controversy Factors In
Despite "Birth" having grim subject matter, Fox Searchlight originally must have thought it had a feel-good story on its hands in the facts of Parker's life: rising actor puts his promising career on hold and risks his fortune to get well-intentioned passion project made; earns raves as his movie's star, director, and co-writer; and wins awards (and perhaps reaps commercial success) for bringing to light an under-told tale from American history at a time when race relations are especially fraught.
Instead, however, Parker has spent much of the last two months discussing (but not exactly apologizing for) the rape allegations of 17 years ago, when he was a college student. (Parker was tried and acquitted; his future "Birth" co-writer, Jean Celestin, was convicted over the same incident but had his conviction overturned on appeal.) Audiences who had scarcely heard of Parker and Celestin were now forced to confront the question of whether they'd go see this movie if it meant tacitly rewarding Parker and Celestin for bad acts they allegedly committed before they were even in show business.
Theater owners, however, felt no such qualms. While Fox Searchlight initially wanted to book "Birth" on about 1,800 screens, exhibitor demand led to bookings on 2,105 screens. Critics were careful (as they are when Woody Allen or Roman Polanski releases a new movie) to separate the director's cloudy personal history from the merits of his film. None of the rape talk prevented "Birth" from drawing an audience that was 61 percent female -- this in a weekend when "Girl" was supposed to hoard all the adult female viewers. The "Birth" audience was also 60 percent African-American. Word-of-mouth was even better than the reviews, resulting in an A at CinemaScore.
All of that means that "Birth" did as well as it possibly could do, especially among the audiences that were most likely to see it anyway.
5. Hurricane Matthew In the end, though, nothing was going to draw people in several southeastern states to the movies when they were fleeing from Hurricane Matthew. Several movie chains closed their theaters throughout the region as millions evacuated their homes.
Box office analysts took the storm into account and revised their revenue projections down by about 5 percent. Between the hurricane and all the other reasons this weekend's movies gave potential moviegoers not to bother, maybe the theaters should be celebrating that they sold as many tickets as they did.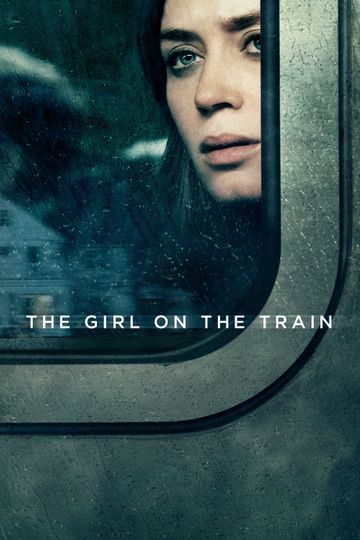 "What you see can hurt you."
Rachel Watson, devastated by her recent divorce, spends her daily commute fantasizing about the seemingly perfect couple who live in a house that her train passes... Read the Plot "The Untold Story of Nat Turner"
Nat Turner, a former slave in America, leads a liberation movement in 1831 to free African-Americans in Virginia that results in a violent retaliation from whites. Read the Plot