Here's Why 'Moana' Will Rule the Box Office... Until 'Rogue One'
Maybe you prefer your Thanksgiving dinner carved from the turkey breast or thigh. But at the movie theater in the weekends after Thanksgiving, it's all about the legs.
Traditionally, the end of November/beginning of December at the multiplex is a quiet period. It certainly seemed so this weekend, with "Moana" staying at the top of the chart for a second week -- and only one new wide release, horror film "Incarnate," opening in dismal ninth place. Still, the long legs, the holding power that "Moana" and other November movies are showing, is impressive. The Disney cartoon may not have faced any serious challenges this week, but together, these movies are selling just enough to keep 2016 some four percent ahead of last year at the same time. The box office may be in a holding pattern until "Rogue One: A Star Wars Story" blasts off into hyperdrive on Dec. 16, but for now, sub-light speed is just fine for everyone, thanks.
Typically after Thanksgiving, whatever Disney movie happens to be on top slides about 55 percent. "Moana," however, lost just 50 percent, coming in at an estimated $28.4 million in its second weekend. That's a stronger hold than any of Disney's recent Thanksgiving cartoons, including "Tangled," "The Good Dinosaur," and even "Frozen."
With its appeal to both adults and kids, "Moana" is unbeatable right now. "Fantastic Beasts and Where to Find Them" is actually playing on more screens (3,988 to 3,875), but it's in its third week, so it mustered up just an estimated $18.5 million, good for second place. Still, that's enough to bring its three-week domestic total to $183.5 million. Overseas, it's done twice as well, leading to a global total of $607.9 million. Never underestimate the wizardly power of J.K. Rowling to sell movie tickets worldwide. Two films appealing primarily to adults are holding on surprisingly well. Brainy alien-visitors drama "Arrival" actually added 473 theaters in its fourth weekend (for a total of 2,915) and was rewarded with an additional $7.3 million (down just a modest 36 percent from last week) and third place.
To date, "Arrival," which cost a reported $47 million to make, has earned $73.1 million in America and a total of $105.2 million across planet Earth.
Meanwhile, World War II drama "Allied" also fell less than 50 percent (44.5 percent, to be exact) from its debut a week ago, finishing fourth with an estimated $7.1 million. That middling reviews haven't hurt this movie much among its target audience (of people old enough to still care what critics think) is a testament to Brad Pitt's star power, or at least to prurient tabloid interest in him.
Rounding out the top five, "Doctor Strange," in its fifth weekend, still managed to conjure up an estimated $6.5 million. With a domestic total to date of $215.3 million, it's one of two current movies that are already in the Top 10 for the whole year so far. ("Fantastic Beasts" is the other.)
Compared to the top five, "Incarnate" may not look like much. The exorcism thriller opened on 1,737 screens and scared up an estimated $2.7 million. That's well below the already modest $4 million that pundits had predicted. Apparently, the film was following in the example of 2015's "Krampus," which picked this same unlikely holiday-season weekend last year to open and stuffed its stocking with $16.3 million. But that film had a Christmas theme, more obvious youth appeal (unlike "Incarnate," whose stars are middle-aged Carice van Houten and Aaron Eckhart), and a tongue-in-cheek tone. Given those deficits, along with poor word-of-mouth (measured by a horrific C- grade at CinemaScore) and "Incarnate" not being screened for critics, it's no wonder "Incarnate" didn't come close to matching the debut of "Krampus."
The absence of a new sleeper hit like "Krampus" kept this weekend's total box office about three percent below that of the same weekend last year. Still, total domestic earnings for the year to date stand at $10.3 billion, marking the first time that the figure has crossed the $10 billion mark by this time of year. Last year's record haul was only $9.9 billion at this time, though there was still a "Star Wars" movie yet to be released.
Even if this year's "Star Wars" installment doesn't approach the monster success of last year's "The Force Awakens," 2016 is still four percent ahead of last year and on track to become Hollywood's biggest year to date. For that, the studios can thank pluggers like "Arrival" and "Allied" for inching the 2016 total closer to that record, one ticket at a time.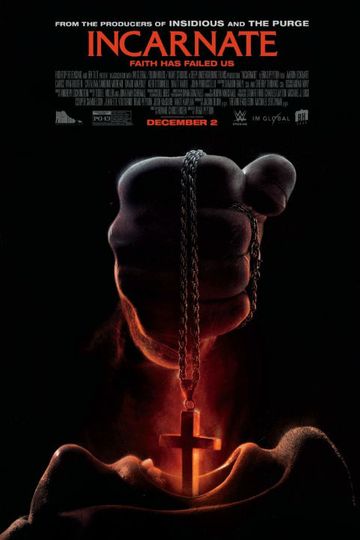 "Faith has failed us."
An exorcist comes up against an evil from his past when he uses his skills to enter the mind of a nine year old boy. Read the Plot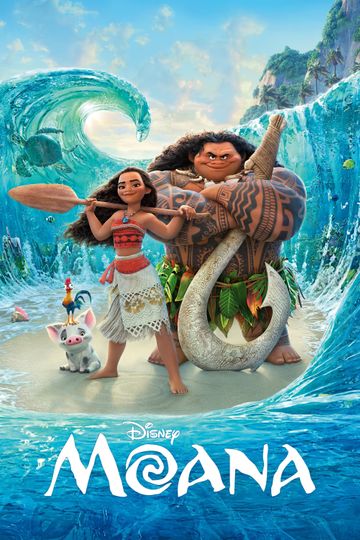 "The ocean is calling."
1 hr 47 min
Nov 23rd, 2016
In Ancient Polynesia, when a terrible curse incurred by Maui reaches an impetuous Chieftain's daughter's island, she answers the Ocean's call to seek out the demigod... Read the Plot