'Bridget Jones's Baby' Trailer Adds McDreamy to the Daddy Drama
She's back! Renée Zellweger is still the Bridget Jones we know and love and occasionally pity, even a dozen years after we last saw her in "Bridget Jones: The Edge of Reason." The new trailer for "Bridget Jones's Baby," which comes out this fall, starts with a reminder of Bridge's usual drama, playing "All By Myself," until the fed-up singleton tells the music to "f--k off."
So, yeah, it's kind of a NSFW trailer in that way, but otherwise it's back to the usual storyline of Bridge choosing between two hot men, one of them being the obviously perfect Mark Darcy played by the still obviously perfect Colin Firth. This time, she also has a new Prince Charming -- they even have a Cinderella slipper moment in the trailer -- in Jack Qwant, played by Patrick Dempsey.
One of the guys is the father of her soon-to-be-born baby. Which guy? She doesn't know, but she tries to reassure her mother that there's at least a 50 percent chance that it's Mark's baby. "A 50 percent chance?!" her mother gasps in horror. "Did you have a threeway?!"
Watch the trailer, which also includes a great Emma Thompson scene, and a cameo from Ed Sheeran:
"Bridget Jones's Baby" is scheduled for release on September 16.
Want more stuff like this? Like us on Facebook.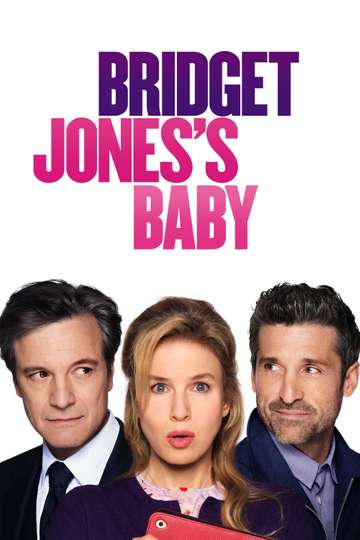 "Relationship status: beyond complicated"
After breaking up with Mark Darcy, Bridget Jones's 'happily ever after' hasn't quite gone according to plan. Fortysomething and single again, she decides to focus... Read the Plot