Cardi B to Make Film Debut in 'Hustlers' With Jennifer Lopez, Constance Wu
After snagging a Grammy Award earlier this year, rapper Cardi B is set for another exciting first: Her film debut.
STXfilms announced on Tuesday that the musician is set to star in "Hustlers," joining a ridiculously impressive roster that includes Jennifer Lopez, Constance Wu, Lili Reinhart ("Riverdale"), Keke Palmer, Julia Stiles, and Mercedes Ruehl (Best Supporting Actress winner for 1991's "The Fisher King"). Mette Towley ("Cats") and Trace Lysette ("Transparent") are currently in negotiations for supporting roles.
"Hustlers," inspired by a 2016 New York Magazine article, tells the story of a savvy group of former strip club employees -- led by characters played by Lopez and Wu -- who band together to turn the tables on their Wall Street clients. Collider has the scoop on some of the character details:
I'm told Cardi B will play Serena, one of Lopez's best friends who becomes her close accomplice. Stiles will play a journalist who befriends Wu. Ruehl will play Mother, who runs the backstage operations at the strip club.
Lorene Scafaria ("The Meddler") is directing, from her own screenplay. In a statement, the filmmaker praised the "dynamic group of women" in the "powerhouse cast," and revealed that production is set to begin at the end of this week, on March 22.
In his own statement, STXfilms chairman Adam Fogelson noted that the company "could not have asked for a more exciting or talented lineup of performers to join our cast," and promised that the film would be an "unexpected, entertaining and often shocking story."
We can't wait to see it all unfold, especially with all of these talented actresses on board.
[via: Collider]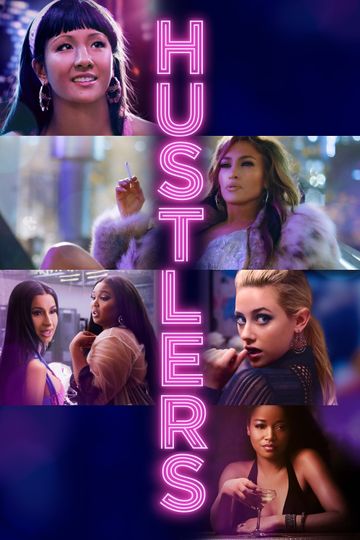 1 hr 50 min
Sep 13th, 2019