Chris Evans Smashes 'Panic Attack' Rumor, Reacts to Brie Larson as Captain Marvel
The next Marvel villain should just be Internet Rumors, with Captain America scrolling through Twitter to fight back against all the untrue stories that pop out of nowhere and spread like a game of Telephone.
Chris Evans (Cap) was recently at Wizard World in Philadelphia -- along with "Captain America: Civil War" co-stars Anthony Mackie (Sam/Falcon) and Sebastian Stan (Bucky/Winter Soldier) -- and it sounds like he had a good time, despite the rumor that an overzealous fan gave him an anxiety attack.
During one portion of the Wizard World panel, Evans addressed the report that Brie Larson may play Captain Marvel. "I just heard about that," hesaid. "I really hope that happens. I love Brie Larson. We did a movie together back in '09, we did 'Scott Pilgrim vs. the World'. I cannot say enough about Brie Larson. I think she is phenomenal, and I really hope that happens." Anthony Mackie joked that they should twist it around and cast a dude as Captain Marvel. (The audience booed, and Mackie mocked surprise.)
Watch that clip here:

That was fine and dandy. Then Sunday night, for whatever reason, someone tweeted a report that there was a crazy fan who tried to kiss Chris Evans and, when he denied her, she got mad and that led him to have a panic attack. That story started to spread, with details being added along the way -- like Evans having to leave the photo op event for 40 minutes, and wanting to cancel everything because he has anxiety issues -- even though no one could back it up with any evidence.
The rumor found its way to Chris Evans, who addressed it head on:
Where did these stories from wizard world start?? Definitely not true. There was no kissing. No panic. All news to me. The weekend was GREAT

— Chris Evans (@ChrisEvans) June 6, 2016

Glad to hear it's false. Although it's also a good reminder that fans should give their favorites plenty of space at these events, and don't pull a Norman Reedus fan move like licking or biting.
Want more stuff like this? Like us on Facebook.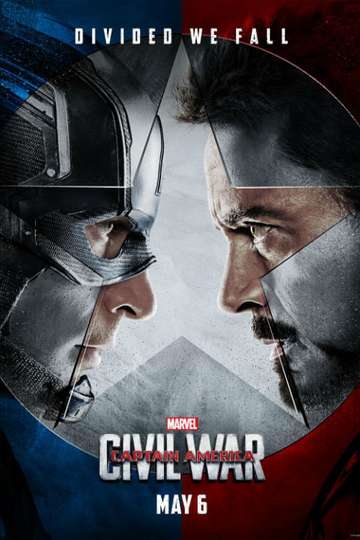 "United we stand. Divided we fall."
2 hr 27 min
Apr 12th, 2016
Showtimes & Tickets
Following the events of Age of Ultron, the collective governments of the world pass an act designed to regulate all superhuman activity. This polarizes opinion amongst... Read the Plot