Watch Chris Pratt, Bryce Dallas Howard Try to Fly With a 'Service' Dinosaur
The latest debate over an airline's service and support animal policy involves some very recognizable passengers: Chris Pratt and Bryce Dallas Howard.
The "Jurassic World: Fallen Kingdom" stars teamed up with CollegeHumor to promote their upcoming film, and the result is an entertaining video that makes light of the trouble airlines have had with travelers trying to bring on interesting animals that may not truly provide service or support. In the sketch, an airline employee (Raphael Chestang) is checking in Owen (Pratt) and Claire (Dallas Howard) when he realizes that they intend to bring a velociraptor with them. The two try to make the case to him that the dinosaur is a service animal, but it's understandably a hard sell.
Airlines have been having to change their policies in recent months to ensure that federal laws meant to protect passengers with disabilities are not abused. American Airlines, for example, announced additions this week to its list of animals that it won't allow in the cabin as emotional support animals. Newly banned creatures include amphibians, goats, hedgehogs, insects, nonhousehold birds, and animals with tusks, horns, or hooves, according to The Chicago Tribune. (It's worth nothing that there's an exception for miniature horses that are trained service animals, so there's still hope that you may see one on a flight one day.)
Watch Pratt and Dallas Howard hilariously try to argue that they're not "just one of those bogus, a-hole couples" and that the velociraptor does provide emotional support.
"Jurassic World: Fallen Kingdom" is due out June 22.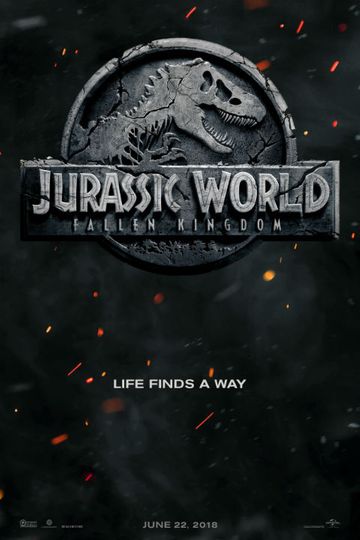 "The park is gone."
Three years after the demise of Jurassic World, a volcanic eruption threatens the remaining dinosaurs on Isla Nublar. So, Claire Dearing recruits Owen Grady to help... Read the Plot