Daniel Craig Says James Bond Is a Misogynist
Daniel Craig has been hitting the press tour pretty hard in promotion of the latest James Bond flick, "Spectre," and he hasn't been shy about spouting controversial comments about the series. Now, Craig is at it again, calling out 007 for his womanizing ways.
In an interview with The Red Bulletin, Craig was asked a series of questions about Bond's relevancy. While it seemed that the interviewer revered the character, Craig? Not so much. When asked what Craig thought moviegoers could learn from 007 to help their everyday lives, the actor responded with a brisk, "Nothing," and replied to a follow-up question, "Let's not talk these films up as some kind of life-changing experience." Oof.
And the hits just kept on coming. The Red Bulletin inquired about Bond's legendary way with women, and Craig sounded off.
"But let's not forget that he's actually a misogynist," the actor responded. "A lot of women are drawn to him chiefly because he embodies a certain kind of danger and never sticks around for too long."
When prodded about Bond becoming "more chivalrous" in recent years, Craig said, "That's because we've surrounded him with very strong women who have no problem putting him in his place."
One of those strong women is Monica Belluci, who the interviewer made the mistake of referring to as "an older woman." Craig was having none of that.
"I think you mean ... a woman his own age," Craig replied. "We're talking about Monica Bellucci, for heaven's sake. When someone like that wants to be a Bond girl, you just count yourself lucky!"
So maybe the reason Craig could be bailing on Bond is because he's tired of all the tired sexual views the protagonist promotes? Interesting.
Kudos to the actor for speaking so passionately on the subject, and here's hoping his Bond successor -- whoever that may be -- possesses the same progressive politics.
[via: The Red Bulletin, h/t The Hollywood Reporter]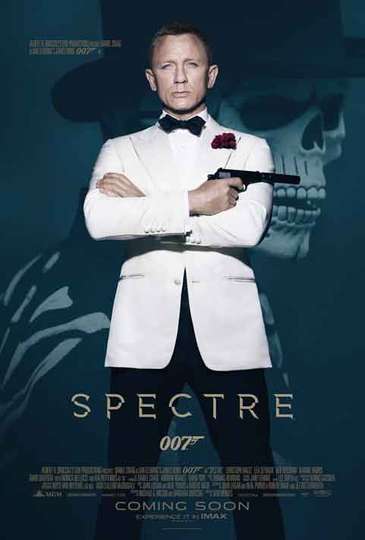 "A Plan No One Escapes"
A cryptic message from Bond's past sends him on a trail to uncover a sinister organization. While M battles political forces to keep the secret service alive,... Read the Plot