Daniel Radcliffe Is Open to Playing Harry Potter Again Someday
For years, Daniel Radcliffe did everything in his power to shake the specter of Harry Potter, the wizard he played on the big screen for most of his young life. And indeed, you can't get much further from Harry than Radcliffe's latest film, "Swiss Army Man," in which he plays a farting corpse. But now, the actor seems to have made peace with his magical past, and is willing to entertain the idea of someday reprising his role as The Boy Who Lived.
In an interview with Radio Times, Radcliffe was asked about the possibility of returning to the character at some point in the future. Unlike previous interviews in which he said he was eager to move on from the "Potter" series, the actor admitted that he could potentially see himself playing Harry again -- and likened himself to another actor who recently reprised a long-dormant, career-defining role.
"It would depend on the script," Radcliffe told Radio Times. "The circumstances would have to be pretty extraordinary. But then I am sure Harrison Ford said that with Han Solo and look what happened there! So I am saying, 'No,' for now but leaving room to backtrack in the future."
With all of J.K. Rowling's recent Potter-centric projects in the works -- including the hit sequel play "Harry Potter and the Cursed Child" and the upcoming prequel movie "Fantastic Beasts and Where to Find Them" -- it seems likely that we'll have plenty of works from the wizarding world hitting movie theaters for years to come (and Radcliffe should have his pick of projects should the right one come along). We'll keep our wands crossed that the "Harry Potter" version of "Star Wars: The Force Awakens" is out there somewhere.
[via: Radio Times]
Photo credit: Getty Images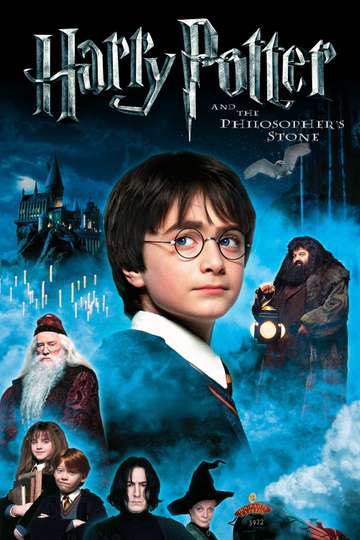 "Let the magic begin."
2 hr 32 min
Nov 14th, 2001
Showtimes & Tickets
Harry Potter has lived under the stairs at his aunt and uncle's house his whole life. But on his 11th birthday, he learns he's a powerful wizard—with a place waiting... Read the Plot