'Death on the Nile': Armie Hammer to Star Alongside Gal Gadot
Another Agatha Christie adaptation is putting together an all-star cast.
"Death on the Nile" has added Armie Hammer as a male lead, Deadline reports. He joins Gal Gadot, who was previously cast in the "Murder on the Orient Express" sequel. Their characters will be involved in another journey that goes awry, this time with the Nile River as the backdrop.
In Christie's 1937 book "Death on the Nile," Detective Hercule Poirot is called upon for help by a socialite whose friend has been behaving in an alarming fashion. They end up embarking on a Nile boat tour, only for trouble to follow. As you can guess from the title, someone dies and the detective has to unravel the mystery.
The movie adaptation comes after the success of "Murder on the Orient Express," which was released in 2017 and boasted an impressive cast. Its stars include Kenneth Branagh, Penélope Cruz, Willem Dafoe, Judi Dench, Johnny Depp, Michelle Pfeiffer,  Josh Gad, and Derek Jacobi. "Death on the Nile" is similarly putting together a star-studded group of actors and comes from the same director, Branagh, and writer, Michael Green.
Hammer was most recently seen in "Sorry to Bother You" and is in the upcoming "Hotel Mumbai." His credits also include "Call Me by Your Name," "J. Edgar," "The Social Network," and many others.
The film is expected to head into production in mid-2019 and is scheduled to open in theaters on Dec. 20, 2019.
[via: Deadline]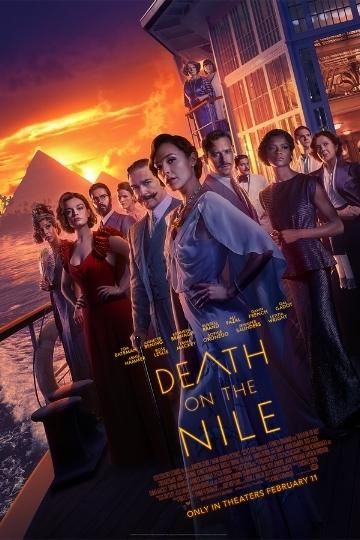 "Murder was just the beginning."
Based on the 1937 novel by Agatha Christie, "Death on the Nile" is a daring mystery-thriller about the emotional chaos and deadly consequences triggered by obsessive... Read the Plot