Director, Release Date Set for 'Tomb Raider' Sequel
Last year's "Tomb Raider" reboot, starring Alicia Vikander as iconic videogame hero Lara Croft, was incredibly forgettable and only did so-so business ($275 million worldwide), but it was enough of a hit to warrant a sequel, apparently. And now MGM has slated a release date and hired a creative team for the follow-up.
The as-yet-untitled "Tomb Raider" sequel has a release date of March 19, 2021, via Deadline. (The first film opened on March 16, 2018, so they clearly stuck with what they know.) But more fascinating than the release date is the creative team MGM has chosen to shepherd the project – it will be directed by Ben Wheatley, the oddball British auteur behind "Kill List," "High Rise" and "Free Fire" (amongst many others), and written by his partner Amy Jump, who has written many of his projects.
Quite frankly, this decision is so wonderfully out-of-left-field that it makes the sequel one of our most anticipated movies of the forseeable future. Wheatley next has a remake of Alfred Hitchcock's "Rebecca" for Netflix. Vikander is expected to return.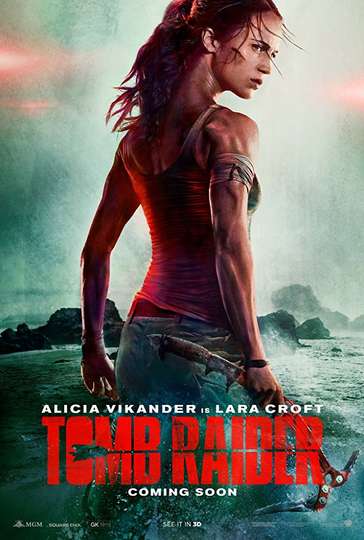 "Her legend begins."
1 hr 58 min
Mar 16th, 2018
Showtimes & Tickets
Lara Croft, the fiercely independent daughter of a missing adventurer, must push herself beyond her limits when she finds herself on the island where her father... Read the Plot