Disney Wouldn't Let 'Wreck-It Ralph 2' Mock Kylo Ren as 'a Spoiled Child' (Even Though It's True)
To prove Kylo Ren is not a spoiled child, Disney protected him from the gentle mockery of "Ralph Breaks the Internet."
That'll show 'em!
The "Wreck-It Ralph" sequel, "Ralph Breaks the Internet," has several in-house jokes about favorites in the Disney/Lucasfilm/Marvel family. We've seen a lot about the Disney princesses, and there will be some "Star Wars" references. But there will not be a shot at Adam Driver's character, Kylo Ren.
Directors Rich Moore and Phil Johnston, and head of story Josie Trinidad, told IGN about the joke Disney nixed:
"At one point we had a joke about Kylo Ren being kind of a spoiled child," Moore said. "We went to Lucasfilm and said, here's what we're doing. And they said, well, we'd prefer that you don't show him as a spoiled child. You know, he is our villain, and we'd prefer you don't do that. So we were respectful of that."
The filmmakers did get to take some "playful jabs" at other characters, though, including showing C-3PO as the Disney princesses' butler. Johnson said that "felt like that's of his character. It's really loving satire that we're doing."
Disney has the Force to stop one of its own films from mocking Kylo Ren, but it had no such power over "Saturday Night Live." Based on this reaction, they must've LOVED Adam Driver's "Star Wars Undercover Boss: Starkiller Base" sketch. That video has more than 35 million views, and includes Kylo insults like this:
"Kylo Ren is a punk bitch. That guy looks like he weighs 30 pounds soaking wet under that little black dress."
Yeah, "SNL" is comedy aimed at adults, but it's still kind of surprising that Disney was so thin-skinned about calling Kylo a spoiled child. Because Kylo Ren is in fact a spoiled brat who killed his own dad and pouts all the time like a kid in constant tantrum mode over not getting to play Xbox.
"Ralph Breaks the Internet" opens in theaters November 21st, 2018. Kylo Ren will probably be just as much of a spoiled baby in "Star Wars: Episode IX," which opens December 20, 2019.
Want more stuff like this? Like us on Facebook.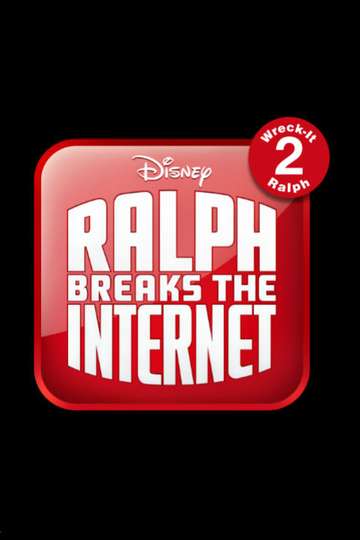 "Who Broke the Internet?"
Showtimes & Tickets
Video game bad guy Ralph and fellow misfit Vanellope von Schweetz must risk it all by traveling to the World Wide Web in search of a replacement part to save Vanellope's... Read the Plot