Every Dr. Seuss Movie Adaptation, Ranked From 'The Grinch' to 'Cat In the Hat'
With a new Grinch movie around the corner, we rank the best (and worst) of previous Dr. Seuss adaptations.
10. 'The Cat in the Hat' (2003)
This live-action version of the beloved classic was so shatteringly awful that Dr. Seuss's widow nixed any more live-action adaptations of her husband's work. Plus, Mike Myers' diva behavior did his career no favors.
9. 'The Grinch' (2000)
Seuss' story taught us the spirit of Christmas is about much more than "packages, boxes or bags." This live-action update starring Jim Carrey might have actually made our hearts shrink. "The worst movie ever made," according to Vanity Fair.
8. 'The Lorax' (2012)
The animation is top-notch and the message about saving the trees is A-plus, but even at 86 minutes, this feels overlong and padded.
7. 'The 5,000 Fingers of Dr. T.' (1953)
The first live-action Dr. Seuss film is a wildly visual trip in which a boy tangles with an evil piano teacher. Seuss wrote the story, screenplay and lyrics. It was a flop when it came out, but it's since edged closer to becoming a cult classic.
6. 'Halloween is Grinch Night' (1977)
The Grinch is back in this hallucinogenic Halloween special in which he terrorizes the citizens of Whoville.
5. 'Horton Hears a Who!' (2008)
With Jim Carrey as a Who-helping elephant (after he played the mean ol' Grinch), this Annie-nominated film is wonderfully true to the spirit of the original Seuss story.
4. 'Dr. Seuss on the Loose' (1973)
Three of our favorite Seuss tales, "Green Eggs and Ham," "The Zax," and "The Sneetches" get animated in this TV short. On Hulu.
3. 'The Cat in the Hat' (1971)
That mischievous cat shows up uninvited one rainy day and turns things topsy turvy. Thanks to this fun short, we learned how to say "Cat in the Hat" in several languages ("Chat, Chapeau") and see Thing 1 and Thing 2 do the can-can.
2. 'The Lorax' (1972)
Eddie Albert narrates this '70s short about the tree-loving Lorax that says more in 26 minutes than the big-screen 2012 movie did in 86 minutes. Sometimes, shorter is better. This is currently available on Hulu.
1. 'How the Grinch Stole Christmas' (1966)
Simply the best. Boris Karloff as the voice of the Grinch is eerie perfection. We'll gladly watch him rocket to the top of Mount Crumpit any day.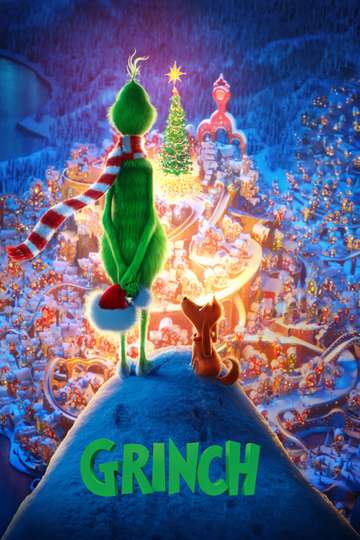 "Scheme big."
Showtimes & Tickets
The Grinch hatches a scheme to ruin Christmas when the residents of Whoville plan their annual holiday celebration. Read the Plot